Goûte is a strange-looking spoon-like product that allegedly enhances the taste of certain foods by emulating the experience of licking your fingers. It was designed to replace regular spoons when enjoying creamy foods like yogurt, chocolate mouse or honey.
Goûte was created by Michel / Fabian, a design company that aims to rethink people's relationship with food by designing eating utensils inspired by science and art. Founders Dr. Andreas Fabian, of Buckinghamshire New University, and Charles Michel, artist, food scientist and former Michelin-star chef, believe that conventional cutlery is only designed with functional purposes in mind, so they set out to create eating utensils that also "enrich the sensual pleasures of eating." Goûte, for example, was designed to resemble a human finger, so using it to enjoy  delicious creamy foods enhances their taste by recreating the experience of licking your fingers, without leaving them feeling sticky or greasy.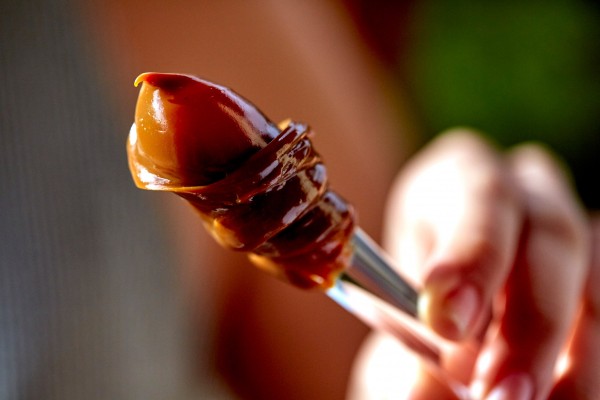 "Eating with our bare hands, sucking our fingers, or even licking a plate are natural behaviors. Michel / Fabian creates objects that connect us with intuitive and elegant ways of bringing food to the mouth," Dr. Andreas Fabian said. "Michel / Fabian uses experimental psychology research to design eating utensils that hack the senses, increasing the sensual pleasure of eating and encouraging people to eat more healthily."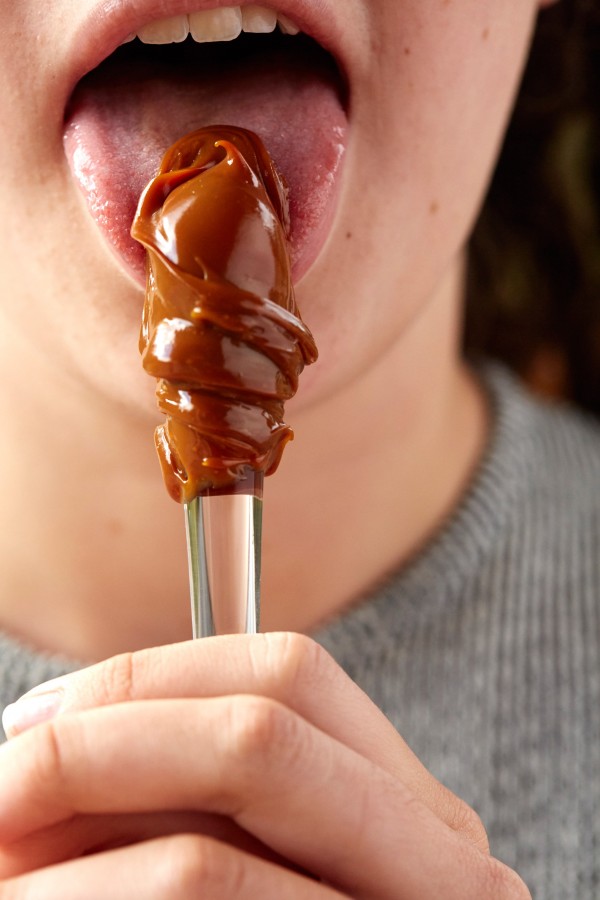 Michel / Fabian is apparently the world's first company to use insights from gastrophysics science to design cutlery, and Goûte is the first sppon-like product on the market (certainly the first to emulate the experience of licking your fingers).

is already available for purchase on the Michel / Fabian website. You can opt for the glass Goûte, priced at £29 ($36), or the wooden version, which costs just £19 ($24). Both are handmade by experienced artisans.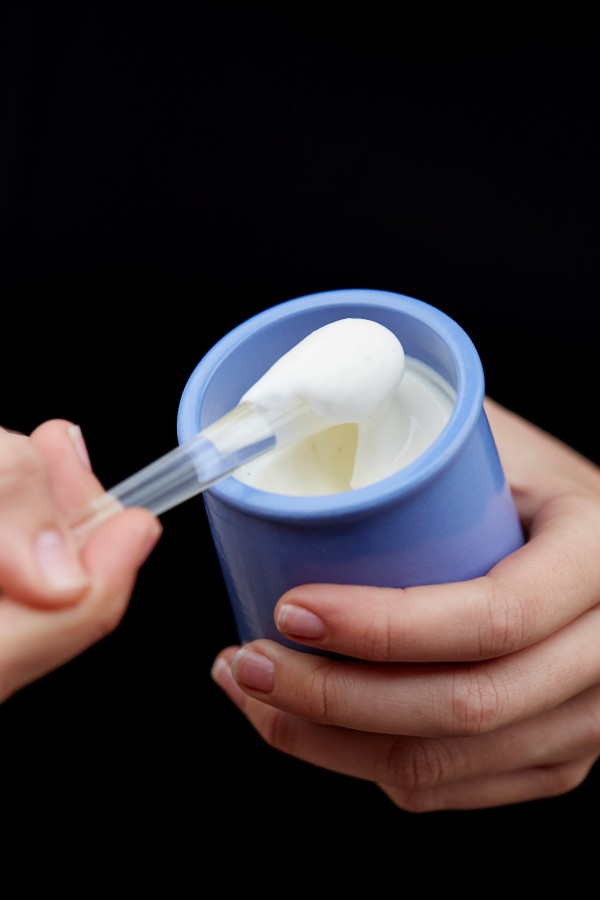 You might think that the idea that the design of tableware can affect people's perception of food and flavor is a bit silly, but there's apparently some science behind it. Buckinghamshire New University has provided a grant of just under£5,000 to support the research into how cutlery can affect the flavor of food, thus improving the pleasure of eating and changing eating habits.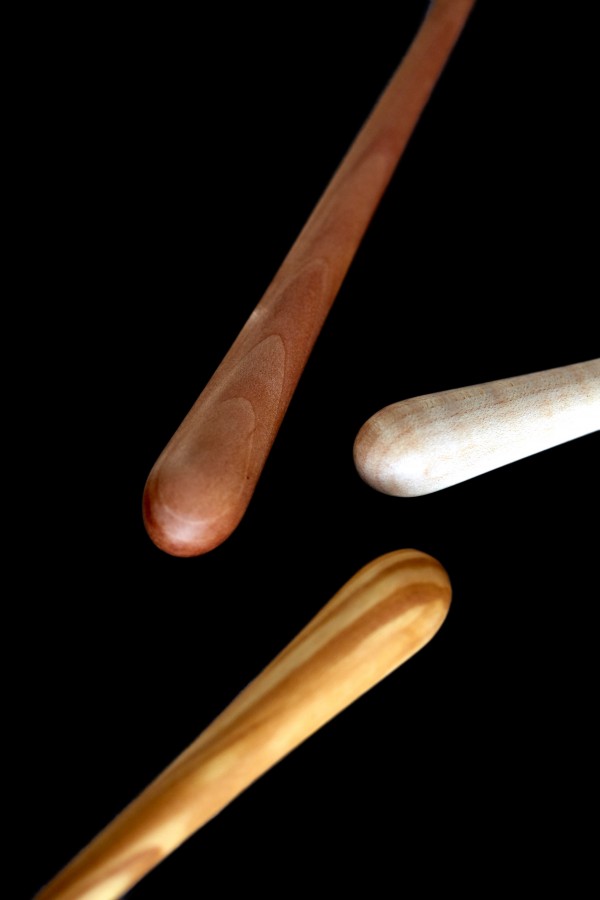 Photos: Michel / Fabian