A 6-months-pregnant Florida student has found a very simple yet highly controversial way of paying her college fees – selling positive pregnancy tests online for $30 a piece.
"Very self explanatory: I am 6 months and I am providing a product in which the consumer is able to purchase positive pregnancy tests or urine for your own use," the woman's Craiglist ad states. "Whether you are using it for your own amusement such as a prank, or to blackmail the CEO of Apple who you are having an affair with I DON'T CARE AT ALL." As if it wasn't clear enough already, the woman assures potential clients that this is an "absolutely no questions asked type of deal".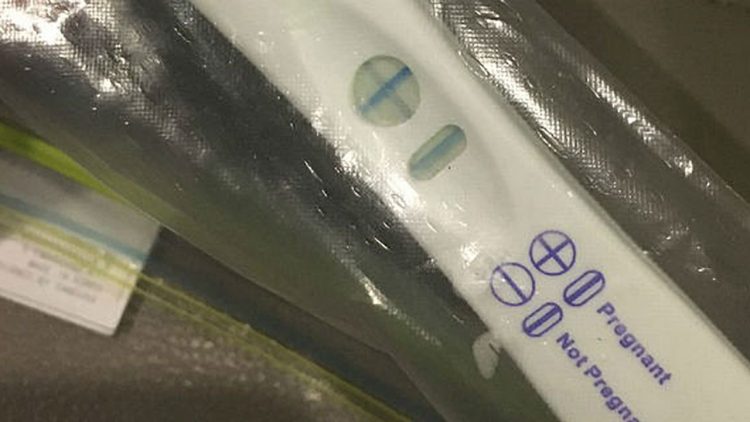 Photo: Danielle Avitable/Twitter
After being tipped off about the Craiglist ad, Jacksonville-area TV station WJAX replied to the young woman, undercover, asking to meet up and purchase a $30 positive pregnancy test. They set up a meeting place, and after buying a pregnancy test from the nearest pharmacy, the woman, who wished to remain anonymous, went into a toilet and came back with the promised positive pregnancy test in a zip bag. '
She told reporters that she had been looking for a job she could do while pregnant, and after hearing about this practice from other women, she decided that the money was too good to pass up. "I saw from other women and their experiences that it's very easy, $200 in a day off something I have to do no matter what," she said. "Me being in college working on a bachelor's and needing all this money to pay for a degree, this was a no-brainer."
As soon as she placed the first ad on Craiglist, the money started flowing. The woman added that dozens of people contact her to meet up for positive pregnancy tests and urine every day, with some traveling all the way from Orlando, but she never asks what they are using them for. To her, it's just a job that happens to pay very well.
WJAX legal expert Dale Carson says that this kind of practice falls into a legal gray area, since it's not illegal to sell urine, but the buyer could be using it to commit fraud. "This is the kind of thing that makes legislators go 'we need to pass a law that says you can't do this,'" he added.
As the woman in this story admitted, she is not the first person to sell positive pregnancy tests on the internet. In fact, two years ago, The Daily Dot interviewed a pregnant woman who also sold them on Craiglist to other women who used them to fake pregnancies and even get back at their disapproving mother-in-laws.
After this story was picked up by national news outlets, the Craiglist ad was removed.