The air pollution crisis in Thailand has gotten so bad that authorities are trying some unconventional methods of clearing the air of dust and hazardous particles. For example, the local Government in Bangkok recently started spraying sugar-infused water in the atmosphere.
Yesterday, Thai media reported that in a desperate attempt to bring down critical air pollution levels in Bangkok, local authorities started experimenting with sweetened water, instead of regular one. The idea behind the bizarre pollution-fighting strategy is that by increasing the viscosity of the water using sugar will allow it to trap more dangerous particles when sprayed into the air. However, some experts believe that the unconventional approach could do more harm than good.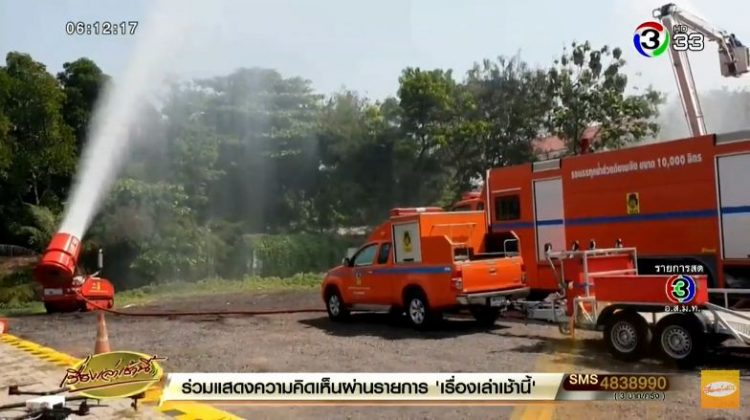 Photo: Morning News/YouTube
Dr. Weerachai Putthawong, a professor of organic chemistry at Kasetsart University, told Workingpoint News that he has serious doubts that the sweetened water will yield better results than regular water. He claims that the increased viscosity of the liquid won't make much of a difference, because the equipment used to spray it isn't powerful enough to pulverize it into small enough droplets to catch dust and particulate matter as small as 2.5 microns in size. The current machines used to spray the water can only catch particles down to 10 microns.
To make matters worse, the added sugar could cause the surfaces the mixture lands on to develop dangerous mold, as the organic additive would allow bacteria and fungi to develop.
via Coconuts Bngkok