The Thammasat Khlongluang Wittayakom School, in Pathum Thani, Thailand was forced to stop using decibel meters to measure students' loudness while singing the national anthem, after getting some serious backlash online.
Singing the national anthem as loudly as possible in front of the flagpole every morning is apparently a big deal at Thai schools, so one learning institution got the bright idea to track the loudness of the students using a decibel measuring mobile app. If the students' singing registered at over 85 decibels, they would be given the green light and be dismissed to head to their classrooms. However, if their singing was only between 80 and 84 decibels, they would have to sing the anthem again two more times, as punishment. If the loudness was under 80 decibels, they would have to sing the anthem three more times. The measure was supposed to instil discipline in students, but it only sparked outrage in everyone who learned about it.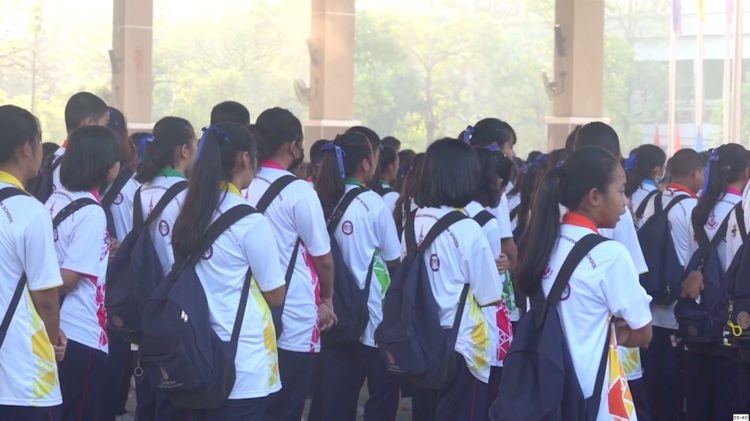 Thammasat Khlongluang Wittayakom School only got to use its decibel meter two times, on January 6th and 7th, before news of the controversial measure started spreading online and negative feedback started pouring in. After getting criticized by both students and the general public, the school yielded and announced that it was cutting its decibel-measuring program.
Thai news channel One31 reported that school officials used a smartphone app called Decibel X to measure the loudness of the students' singing in the morning. On January 9th, reporters of the news outlet showed up at the Pathum Thani school and used the same app to test the 4,300 students as they were singing the anthem. The average decibel level was 74-75 decibels, which means that if the measure was still in place on that day, the kids would have had to sing the anthem three more times.
Interestingly, Coconuts Bangkok reports that according to the U.S. Center for Disease Control, anything above 85 decibels is considered harmful to human hearing. The average vacuum cleaner is rated at about 75 decibels.