67-year-old Vernon Madison has been on death row for over three decades and was supposed to be executed in 2016, but after a series of strokes allegedly wiped out his memories of fatally shooting a police officer, his lawyers have been trying to suspend his death sentence. The U.S. Supreme Court will now have to decide if it is lawful to execute a murderer who does not remember his crime.
Madison was supposed to receive the death penalty in May of 2016, for the 1985 murder of a police officer. Shortly before the sentence could be carried out, his lawyers intervened, arguing that as a result of several strokes, the inmate had suffered neurological damage and could no longer remember his crime. A previous ruling of the Supreme Court stated that mentally incompetent prisoners cannot be executed, but also that some of them may be ruled competent to be executed as long as he or she understands their punishment and why they are receiving it. This leaves a lot of room for interpretation by state courts, so Vernon Madison's execution has been scheduled and postponed several times in the last two years. It is now up to the Supreme Court to rule if it is lawful to have a man executed for a crime he doesn't remember.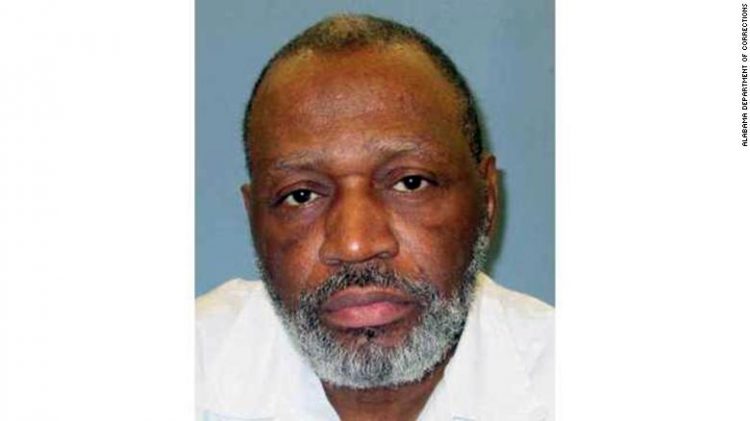 Photo: Alabama Department of Corrections
In April of 1985, Vernon Madison shot and killed police officer Julius Schulte, who had been called to his residence for a domestic disturbance. He then turned the gun on his girlfriend, who survived the attack. Madison was charged with capital murder, and after three complicated trials that involved improperly striking black people from the jury and an improper testimony from an expert witness of the prosecution, he received the death penalty. Interestingly, at his final trial, the jury recommended life in prison, but the judge overturned their decision, sentencing Madison to death.
Things became complicated in 2015, when Vernon Madison suffered his first major stroke. It affected his vision, rendering him legally blind, as well as his motor coordination. The following year, the death row inmate suffered another stroke, which medical records show left him "very confused" and "disoriented". Madison also showed signs of memory loss, including the memory of him killing the police officer in 1985.
"I never went around killing folks," Vernon Madison reportedly told psychologists in 2016.
Madison's lawyers claimed that after his second stroke, the inmate had told them that he planned to move to Florida after being released from prison, which they believed was a clear sign of severe confusion, given that he was supposed to be executed soon. They asked an Alabama court for a competency hearing, which was granted. Vernon was evaluated by two experts, one requested by the state of Alabama, and another hired by the inmate's counsel. Their conclusions were surprisingly different.
Dr. John Goff diagnosed Madison with major vascular neurological disorder as well retrograde amnesia, which rendered him unable to remember certain events from his life before the 2016 stroke. He added that the inmate could not describe the events that occurred on the day of officer Schulte's murder, and that he only knew he had been involved in three trials because other people had told him so. Regarding his sentence, Madison reportedly told Dr Goff that he "must have been" convicted in Mobile and that the crime "must have been a murder". However, he didn't seem to remember the crime itself and couldn't connect the offense to the punishment.
On the other hand, Dr. Karl Kirkland, who evaluated Madison on behalf of the state of Alabama, concluded that while his strokes had caused cognitive damage, he was able to describe details from his childhood as well as his previous court appeals, including that at his third and final trial, a judge had overridden the jury.
"Mr. Madison…appears to be able to have a rational understanding of the sentence, the results or effects of the sentence and to still be able to discuss defense and legal theories with his attorneys," Dr. Kirkland's report concluded.
The court found Kirkland's report more convincing, and scheduled Vernon Madison's execution for May 2016. However, the 11th Circuit Court of Appeals intervened just hours before the sentence could be carried out, granting a stay of execution. In March 2017, the same court found the inmate incompetent to receive the death penalty, a decision that was appealed by the state of Alabama to the US Supreme Court.
In November of 2017, the Supreme Court justices ruled that the 11th Circuit Court of Appeals had overstepped, but did not in any way address the issue of whether an inmate who did not remember his crime could be executed. Just as he was about to be executed, Madison's lawyers again appealed to the Supreme Court, this time addressing whether executing someone in their client's condition violated the Eighth Amendment of the U.S. Constitution.
The nine justices are now expected to make a final ruling, and Madison's lawyers said that they are "hopeful the court will do the right thing".
Sources: Mother Jones, WHNT19