Fall is here and so is the crisp sweater weather. This year, however, tree leaves won't be the only thing changing color as it gets colder, thanks to this line of innovative thermo-sensitive sweaters from Stone Island.   Stone Island's "Ice Knit" sweater made out of color changing yarn.
Italian high-end men's clothing brand Stone Island is known for experimenting with unconventional fabric treatments and coming up with all kinds of impressive innovations. For their Spring 2017 collection, they introduced something called "hand corrosion technique" that allowed garments to be faded by hand, using a special corrosion paste, and for autumn, they recently unveiled a line of thermo-sensitive sweaters that change color depending on the air temperature.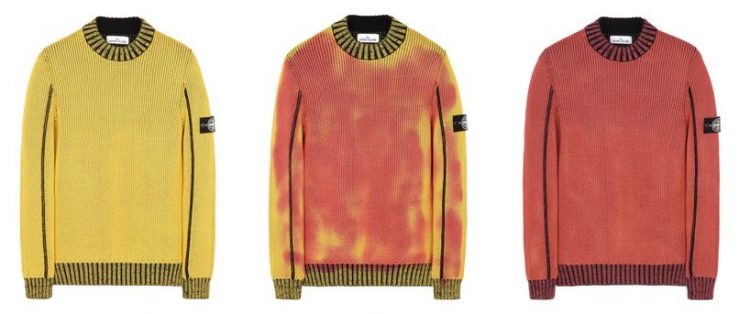 The Stone Island "Ice Knit" collection is based on a double-knit design, where the outer face is made in an exclusive thermo-sensitive yarn that changes color when exposed to cold, while the inner one is made of pure wool. This thermochromic yarn is made by blending patented color-changing pigments with normal textile pigments, so as the external temperature changes, the thermochromic pigments become transparent, while the regular ones retain their color.
The color change is not instantaneous, so the result is a sweater that constantly changes between two different colors, creating an impressive three-dimensional effect. There are currently three different styles/color combinations to choose from; yellow to orange, emerald to military green, and ivory to dark gray.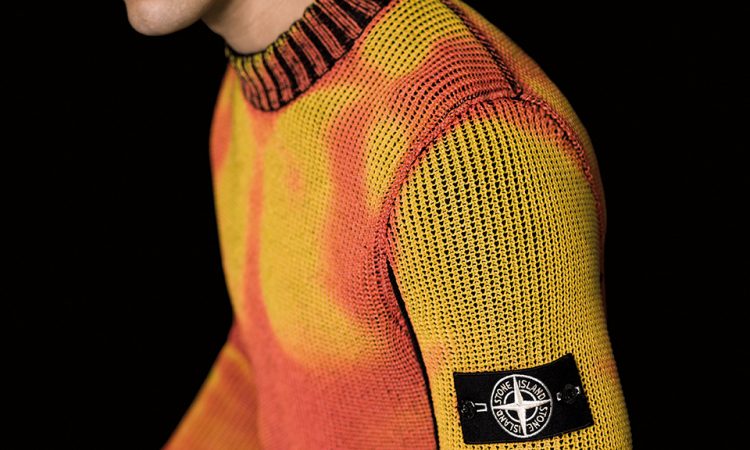 Thermo-sensitive clothes are not unheard of. During the 90's, a company called Hypercolor gained attention for creating t-shirts that changed from colored to colorless as temperatures changed from cold to warm, but they only reacted to the wearer's body temperature, not that of the environment. Unfortunately, Hypercolor couldn't keep up with demand and went bankrupt after just one year in business.
Stone Island's Ice Knit sweaters are an updated and fashionable version of the color-changing clothing made famous by Hypercolor. They went on sale on September 11, and can be purchased from the company's online store. But before you take out your wallet, you'd better make sure it's full, because these ingenious garments are not cheap. The three available sweaters are priced at €1,470 ($1,726) apiece, while hoodies will set you back €2,068 ($2,427). Too rich for your blood? Don't worry, maybe you can afford a color-changing hoodie instead. They "only" cost €220 ($260).
And if you really want to become a human chameleon, you may want to pair Stone Island's color-changing garments with this magic hair dye that also changes color based on air temperature.