The Pause Pod has been mocked on social media as a really expensive children's tent for adults, but its inventors claim it is actually a portable "private pop-up space free from stressful moments".
Inspired by the blanket forts that most of us made as children, the Pause Pod is designed to offer user an escape from the pressure of modern life, anytime, anywhere. Whether you're looking to take a quick nap, read a chapter of your favorite book, watch the latest episode of Game of Thrones or just meditate, at the office, at home or even on the street, all you have to do is take out your portable Pause Pod, step inside and take a break from the outside world.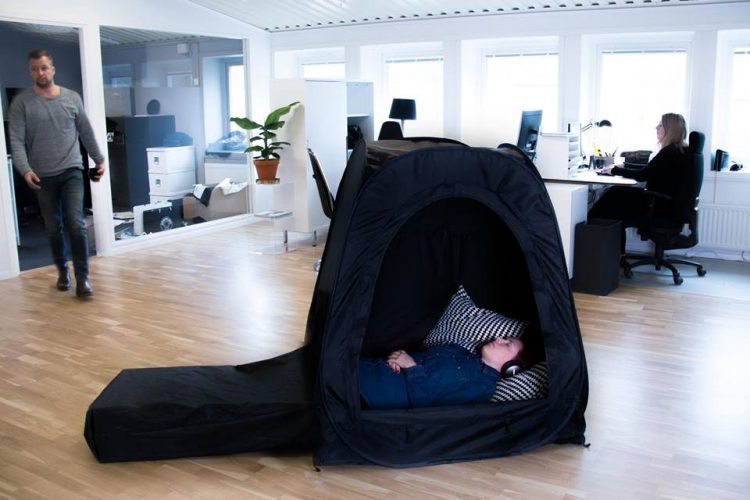 The Pause Pod is as easy to set up as a children's tent. All you have to do is take it out of its bag, unfold it and get in. The whole process takes only a few seconds. It is made out of a high-quality light reducing fabric that can allegedly block about 99% of outside light when zipped up, allowing you to enjoy a good night's sleep in the middle of the day. Other notable features include a collapsible pocket that allows you to lie down and extend your legs as much as necessary, an inflatable pillow, a reading lamp, a tablet ceiling mount, and a spacious storage pocket for valuables and accessories.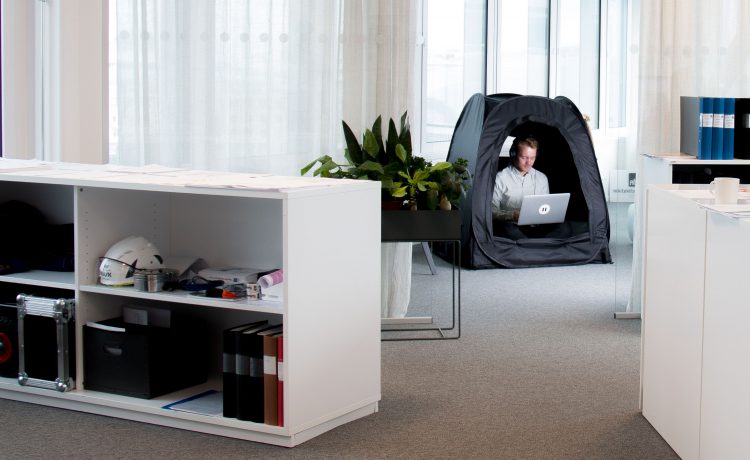 Because of its obvious resemblance to a children's tent, the Pause Pod has been mocked on social media as hipster gimmick, but a lot of people apparently love the idea of a portable retreat from the outside world, as evidenced by its successful crowdfunding campaign. The Pause Pod simply smashed its $10,000 goal on Kickstarter, raising a whopping $100,000 in 30 days, as well as an extra $40,000 in pre-orders. Despite the widespread criticism, its inventors consider the pod a success.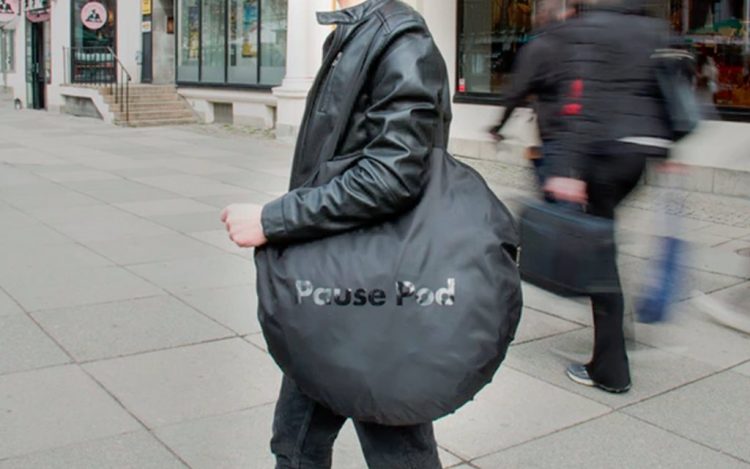 "On Twitter, everyone is like 'Oh, it's just a tent.' We never claimed that it's not a tent," Adam Mikkelsen told Esquire Magazine. It's definitely not a relaxation solution for everyone. You get it if you're familiar with feeling stressed and doing meditation or mindfulness. But there's been a lot of Twitter action, making fun of it as well. We tried to never say, 'If you want to relax, you have to get a Pause Pod.' If you just want to close your eyes or listen to music that's fine. But we wanted to shine a light on a problem in today's society you never think about."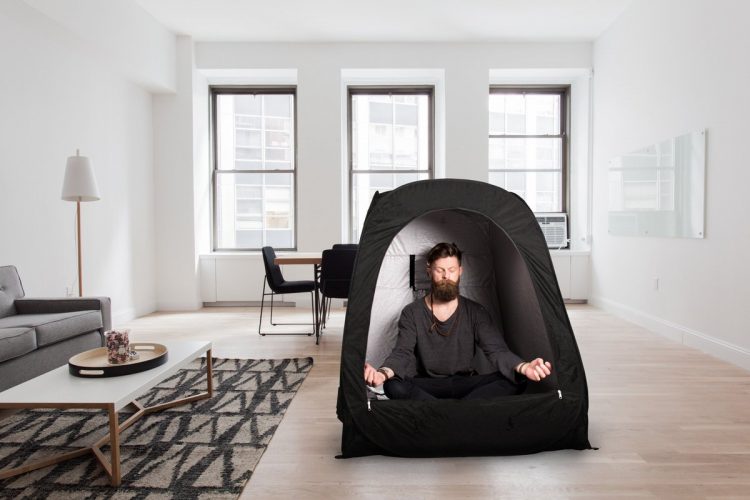 "We built a prototype and showed it to the people we work with, family, and friends. In our somewhat stressful society, a lot of people could relate. We built eight of them, an early version, to give to local offices. We decided to try it out on crowdfunding, but we never really expected it to go that well, or to get any media attention and sales requests," the Swedish inventor added.
If you're looking for a portable relaxation space, the Pause Pod will retail for $200, but you can get it at half price during a limited-time introductory rollout period. For more information, check out the Odd Company website.