A Liverpool man has been penning letters complaining about various things and sending them to the Liverpool Echo newspaper every day for the last 42 years.
70-year-old Bernie Carroll can't even remember what he complained to the local council about in his very first letter, back in 1978. That's unsurprising, considering that it was the first of over 15,000 letters he sent over the years; it first started as a way to vent about the actions of the "militant council of the 1970s and 80s" in Liverpool, but once that was over with, he continued sending in letters complaining or offering suggestions about pretty much anything. For example, his most recent letters to the Liverpool Echo newspaper were about his frustrations at the constant fireworks in his neighborhood and dog poo bags being left on park railings.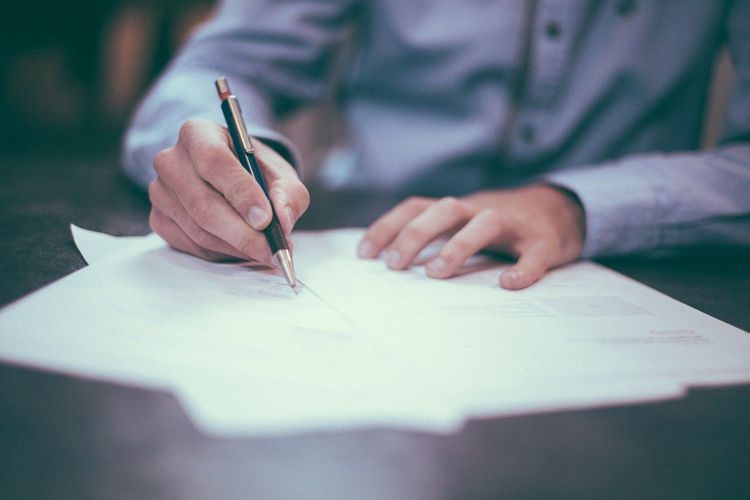 Photo: Pixabay
"I'm the most opinionated man in the UK. There's nothing I won't have an opinion on," Carroll proudly admits. "I know my letters probably won't ever lead to any actual change or solve any issues, but it's a cathartic experience for me. Writing gives me closure and I think it helps me cope with all the anger I have."
Although  there are plenty of things he is unhappy about today, the 70-year-old says that it's far better than in the 70's and 80's. He recalls feeling angry all of the time and the letters became an outlet to vent his frustrations. Nowadays, he complains about the most random things, like the rise in popularity of lip fillers and competitive eating.
Sometimes in this job you meet people who have a real aura about them and 70 year old Bernie Carroll was one of them. Bernie has written letters to the @LivEchonews every day since 1978, he lives in a cool part of Liverpool and is an absolute #scouser of the highest order pic.twitter.com/naKtkQp92F

— Dan Rowlands (@Dan_Photojourno) February 27, 2020
"There is something deeply unedifying about cajoling young people into undergoing unnecessary cosmetic procedures in the interest of profit and it should be discouraged," the former musician wrote in one of his letters. "Paying good money to look slightly like Mick Jagger is a strange way of improving one's physical appearance."
"Competitive Eating? Whoever invented this obscene abomination and why, when there are people in Yemen eating their pets and living off tree bark?" he wrote in another.
Bernie Carroll writes a letter to the Liverpool Echo every day, each containing around 250 words, but only three or four of them get published per week. The cathartic habit used to cost him a small fortune in postage stamps every month, but thanks to the internet, he can just email his letters to the newspaper, which he admits "has made being angry more affordable".
"I've been writing letters longer than I've been with my wife, and I think writing them probably saved my marriage as I don't have to pester her anymore," Bernie told SWNS. I've got no children so maybe that's given me more time to write letters. I don't have time for children. I have never been able to commit to doing anything in my life other than the letters and my marriage."