Seven years after being busted for allegedly stealing over 200 pairs of women's shoes, a Japanese man was once again arrested and deprived of his collection of 139 pairs of women's footwear.
On June 10, following the raid of a local man's home, police in Murakami, Japan displayed a rather unusual haul – 139 pairs of worn nurse shoes, high-heel pumps and sandals, neatly arranged on a large blue tarp. They had been found in the possession of Tsunehito Isobe, a 47-year-old office worker known to have a strange fetish for used women's shoes. Interestingly, the same man had been arrested for the exact same crime seven years earlier, when his 200-pair collection was confiscated by police.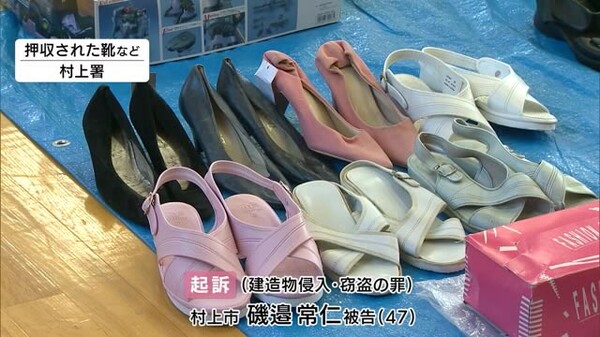 Photo: Twitter
Isobe could have probably continued his quest to add more pairs of shoes to his collection if not for a surveillance camera that caught him sneaking into an office building in Murakami and stealing a pair of sandals valued at 500 yen, on March 2nd. The company had installed the surveillance camera after dealing with disappearing pairs of women's shoes in the recent past. As soon as the police viewed the footage, they knew they were dealing with a familiar, so they paid him a visit and found an impressive collection of worn women's shoes.
Tsunehito Isobe was arrested on suspicion of theft and trespassing on May 19, and he was prosecuted nine days later. With all the evidence literally laid out in front of him, Isobe had no choice but to admit his crime.
"I've been interested in shoes worn by women since I was a kid," he told police. "I've been stealing for several years. I did it to satisfy my sexual desire, the smell is an important point."
Photo: Twitter
In 2014, the same man was first arrested and found in possession of cardboard boxes containing approximately 244 pairs of footwear, including 200 nurse shoes and 44 high heels, at least half of which had been stolen from nursing homes, dental hospitals and medical institutions.
The accused told police that only about half the 139 pairs had actually been stolen from various women, with the rest being bought online or from second-hand stores.
"I think I did this again because I could not forget the excitement I had gotten accustomed to before," he said. "A suspect in such a case does not realize that the victims are suffering. So I need to understand the feelings of the victims."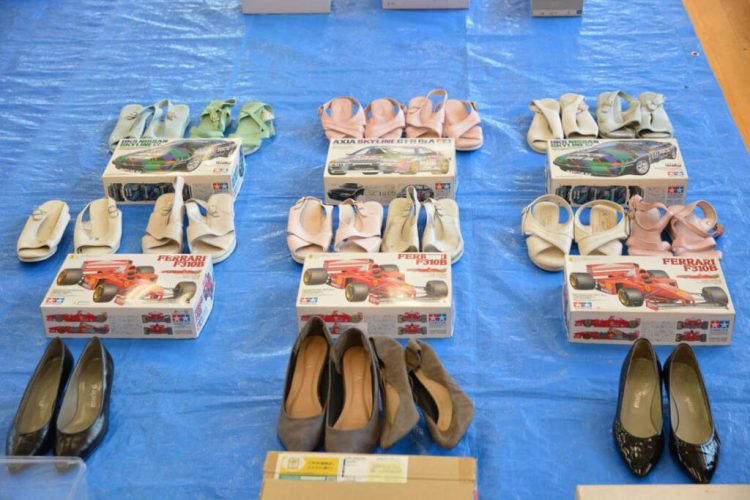 Photo: Twitter
So far only the owners of 13 pairs of shoes came forward to claim their possessions, after seeing them displayed by police.