Tirer of her husband's drinking habit, a Mexican woman decided to make him think he had become allergic to booze by lacing his beers with natural laxatives like castor oil and plum extract.
After consulting various internet pages and forums, Michel N., a young woman from Sinaloa, devised a plan to make her husband, José Brayan, quit drinking. She managed to get a hold on a mixture of castor oil and plum extract and started putting a few drops of it into his beer bottles, to achieve a mild, gradual laxative effect. José later told police that he found it a bit strange when his wife offered to pop open his beer and bring it to him whenever he needed one, but he simply "let himself be loved and pampered".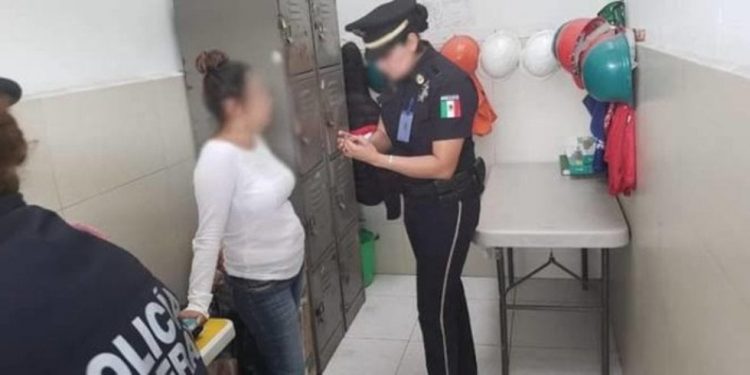 Photo: Vanguardia
As the natural laxatives started working their magic on José 's bowels, his wife tried to convince him that the diarrhea was a sign of allergy, most likely to alcohol. But the man didn't let himself be scared into quitting his beer habit, instead popping a stomach pill and continuing to drink as usual. He even jokingly told Michel that the bathroom was a short distance away, so there was no problem.
Michel didn't really find the humor in her husband's remarks, and out of desperation to get him to quit drinking, she started putting more laxatives into his beers. By the next morning, José Brayan diarrhea had gotten so bad that he couldn't even make it to the bathroom. The symptoms, including severe dehydration, were getting so bad that his wife had no choice but to take him to the local hospital.
Photo: Pixabay/manfredrichter
Questioned about the cause of his diarrhea, the man reportedly told doctors that he would never drink beer again, because apart from the stomach discomfort, he also suffered from serious chaffing that prevented him from sitting down. According to Mexican news outlet Vanguardia, the man's wife eventually confessed that she had caused the diarrhea by lacing his beer with laxatives.
Michelle was taken into custody by police and will most likely face judicial charges.