A Vietnamese social media influencer and minor TV personality claims to has suffered severe muscle atrophy in one of her legs after getting filler injections to remove mosquito bite marks.
Instagram "hot girl" Mai Sương recently took to the internet to denounce a beauty salon for having caused her serious harm by injecting Botox filler into her leg to supposedly help remove bruise-like mosquito bites. The young influencer told her Instagram followers that she had started noticing the skin color changing to blue, then concave gaps forming around the injected mosquito bite mark, and finally one of the legs becoming weaker than the other. Concerned about her health, Mai went to the hospital and was shocked to learn that she was suffering from severe muscle atrophy because of the filler injections.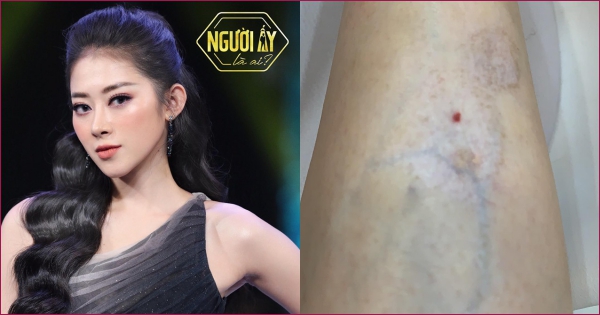 Photos: Mai Sương/Instagram
Mai, who goes by Sương  Syn online, claims that her ordeal started last year, in June, when she went to a cosmetic salon in Hanoi for a standard lip filler procedure. The owner knew her, and had offered to give her a 50 percent discount if she posted about his services on her social media, and she accepted. The lip injections were done by the salon owner himself, and when he was done, he asked Mai about the bruises on her legs. She said they were from old mosquito bites, adding that they took very long to heal.
The salon owner offered to help Sương get rid of the mosquito bite marks through a procedure that she claims cost her 1.5 million dong ($63). She agreed and underwent another procedure in which filler was injected under the old mosquito bites. Everything went smoothly, and she says that the only side-effect was a slight discomfort in her legs, like an ant sting, for about a week. She told the salon specialist about it, and he claimed it was normal and that it would go away.
Things took a turn for the worse as time wen by, and three months after the procedure, Mai Sương had become seriously concerned about her condition. The skin around the area where the filler had been injected had changed color to a bluish hue, the muscles on her tibia appeared to shrunk, making her lower leg feel concave to the touch, and her veins looked varicose. But what really made her freak out was the feeling that one of her legs was significantly weaker than the other, when working out in the gym.
When she confronted the salon owner about her symptoms, he allegedly told her that they may have something to to with a filler overdose that affected the muscle. She claims his advice was that she should eat a lot of beef to help the muscle recover, or get another filler procedure to fill up the cavity in the muscle…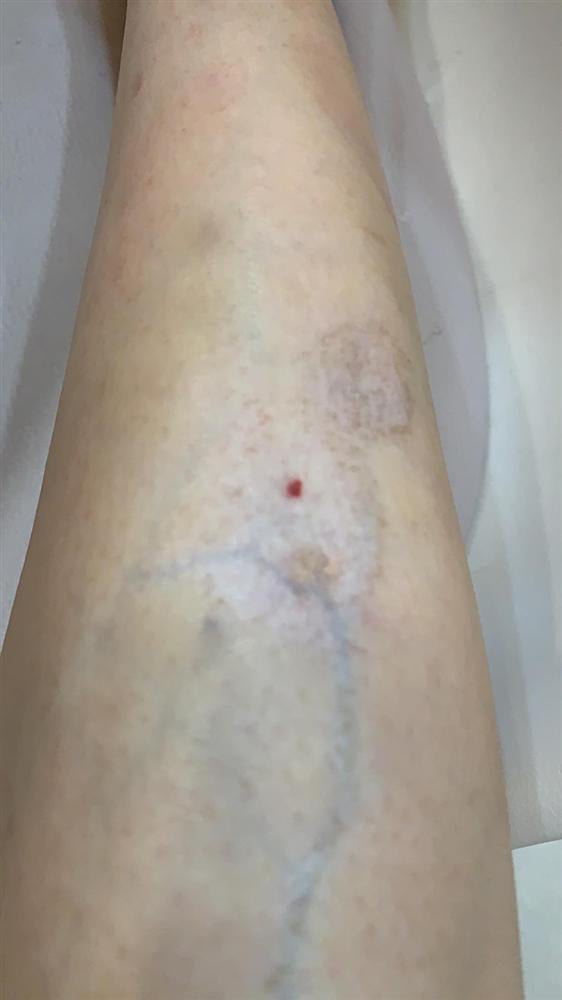 Photo: Mai Sương/Instagram
Mai says she then went to the Central Dermatology Hospital in Hanoi, where doctors diagnosed her with muscle atrophy and varicose veins, caused by the poorly executed filler procedure. She claims the muscle resilience in her weaker leg is now only 40 – 50 percent, and that she will need to undergo at least 8 months of therapy to recover.
In an Instagram post that has since went viral, Mai clarified that she has nothing against filler injections or other cosmetic procedures for that matter, but wanted to raise awareness about the serious side effects of poorly executed procedures.