A 27 -year-old woman who was caught raising a six-month-old endangered sun bear in her Kuala Lumpur condominium unit explained that it had found it on the side of the road and took it in thinking it was a dog.
On June 6, residents of the Sentrio Suites Condominium in, Kuala Lumpur, Malaysia, were shocked to hear the roars of what sounded like a wild beast coming from the building's upper floors. Then they spotted what looked to be a bear poking its head through the window of an apartment and screaming its heart out. At first, most of them thought it was just someone trying to prank them by putting on a bear suit and making animal noises, but then one of the tenants living below the suspicious scene took a video and confirmed that it was indeed a real bear. That's when the authorities were contacted to remove the threat.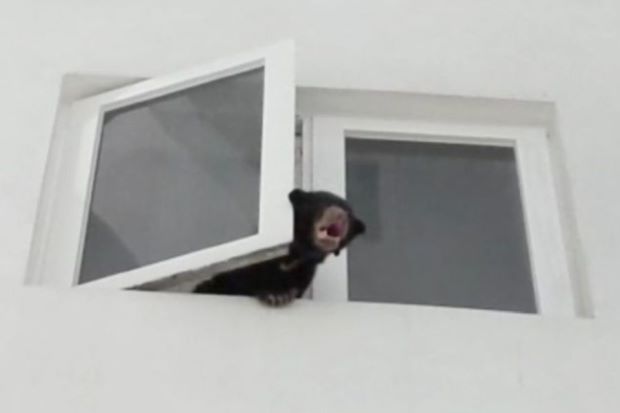 "One of my neighbours called the authorities. They thought it was a prank but they arrived quickly," one resident wrote in a Facebook post.
When police and wildlife experts arrived on the scene, they discovered that the bear had been locked in the unit by itself, as the owner had gone to her home village for the holidays. Luckily, someone was able to contact the owner and she rushed back to explain herself. It turns out that she didn't intend to keep the animal for too long, just until it regained enough strength to be handed over to a local zoo.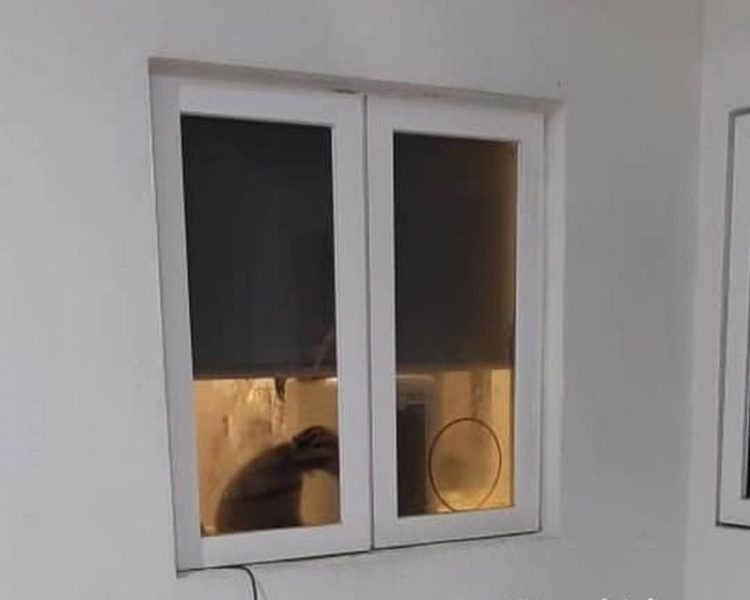 Photo: Facebook/Choong Jee Yann
"Actually, I found the bear cub by the roadside in a weak condition at night," Zarith Sofia, the owner of the condominium unit, told authorities, adding that as soon she realized it was actually a bear she decided to turn it over to a zoo, but not before nursing it back to health.
"I was worried about sending Bruno to the zoo (while it was ill) because the animals there look skinny," Sofia said. "I know the bear cannot be reared, it can't be kept as a pet. I only wanted to save the bear, I had no intention of exploiting it."
"If Bruno could talk, it would surely say the food I gave him was delicious – it ate chocolates," the woman added.
However, the woman's explanation didn't convince authorities, nor her neighbors.
"The tenant said they found this little 'injured sun bear' somewhere and rescued it. I don't believe it! If you are so kind of heart how can you be so inhumane and leave the 'injured sun bear' alone and balik kampung (leave for the holidays)?" the tenant who shot the video of the desperate bear wrote on Facebook.
Police confirmed that Zarith Sofia, a local singer who participated in a Malaysian reality show, was arrested for violating the 2010 Wildlife Act, which lists sun bears as a protected species, and makes it a criminal offense for people to raise them.
As unlikely as her explanation sounds, Zarith Sofia wouldn't be the first person to mistake a bear cub for a dog. Last year we wrote about a Chinese family whose pet puppy grew into a 250lbs black bear.