A 47-year-old woman who went missing almost half a year ago in a canyon in Utah was recently found living in a small tent, surviving mostly on a diet of grass and moss.
The woman, whose name has not been released, was declared missing last November after her car and camping equipment were found in a parking lot near Spanish Fork Canyon, about 40 miles south of Salt Lake City. Utah County Sheriff's Office searched the area, but could not locate her, and attempts to contact her relatives proved unsuccessful. In the end, authorities impounded the car and held her equipment, assuming that she had crossed into Colorado. Still, search and rescue teams continues to scour the area both on foot and from the air, and last weekend they finally found her.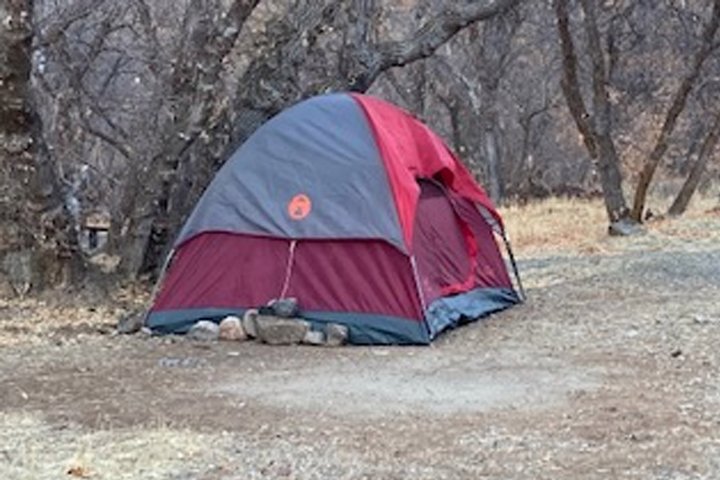 Photo: Utah County Sheriff's Office
Technically, a search party located the woman by mistake. A volunteer group had brought in a drone to help with the operation, but when it crashed in the canyon the pilot and a police officer went out to find it. That's how they stumbled upon a tent that appeared abandoned but actually proved to be the missing woman's home for the past 6 months.
"As they walked into the hills they found a tent that they believed was abandoned. About then the zipper of the tent opened and there was the woman SAR officials searched for in December 2020," a sheriff's office press release read.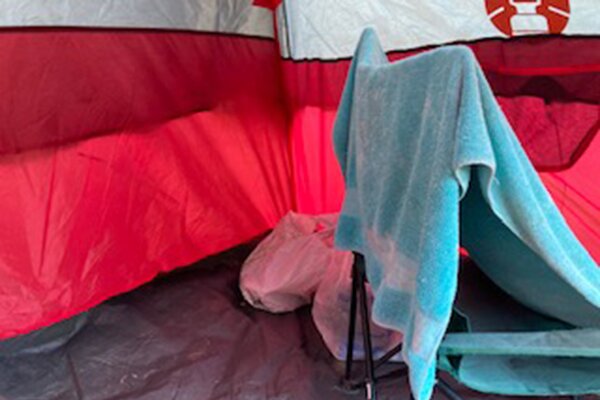 Photo: Utah County Sheriff's Office
The unnamed woman had lost a significant amount of weight and was visibly weak. She casually told her rescuers that she had willingly lived in the tent since her disappearance, bearing the harsh winter temperatures and surviving mainly on a diet of moss, grass and fresh water from a nearby river.
Authorities brought the woman back to civilization and took her to a hospital for a mental health evaluation. However, they made sure to clarify that what she did was not illegal.
We want to be clear that while many people might choose to not live in the circumstances and conditions this woman did, she did nothing against the law," the sheriff's office.
Police added that the 47-year-old woman may choose to return to the same area, and there is nothing they can do to stop her. Just in case that happens, they have provided her with some extra resources, to make sure she doesn't have to survive on grass and moss again.