A 31-year-old Instagram model from Ukraine recently made international news headlines because of her bizarre addiction to cosmetic fillers, which she apparently likes injecting into her cheeks.
Like many young women nowadays, Anastasiia Pokreshchuk decided that she needed cosmetic enhancements to achieve her desired looks. Only instead of seeking a professional to carry out the procedure, the 31-year-old took it upon herself to inject her own face with hyaluronic acid. The Instagram model seems to be particularly interested in increasing the size of her lips and cheekbones, and despite having already "achieved" a bizarre look, she says she is not going to stop injecting even more fillers into her face.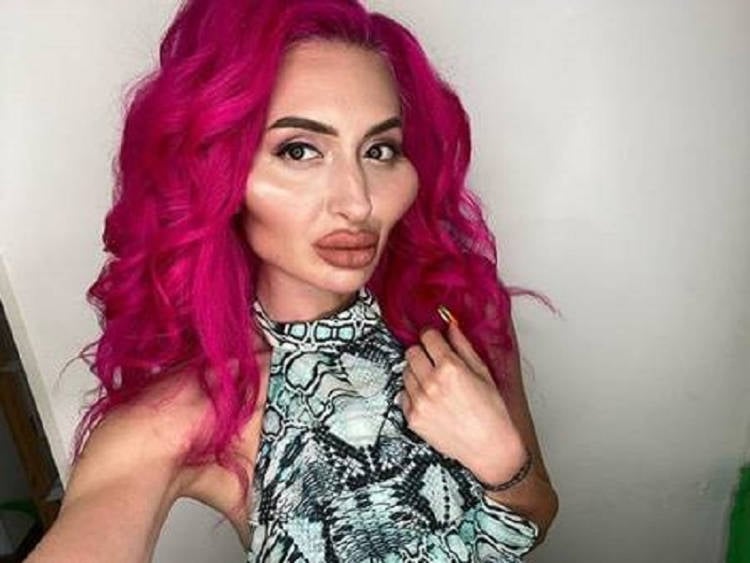 Photo: Anastasiia Pokreshchuk/Instagram
"I love this look. I was a grey mouse before," Pokreshchuk said on English TV show This Morning. "My nose was too big, now I have lips and cheeks and it looks okay."
View this post on Instagram
Anastasiia, who currently has over 158,000 fans on Instagram alone, injects herself with hyaluronic fillers according to the instructions of a doctor's online tutorial, and claims that she is aware of the dangers she exposes herself to, but makes sure to use sterilized equipment and does it "like a doctor".
View this post on Instagram
"This can be dangerous but I do it with doctors," Anastasiia said. "I am learning online. I was worried, but I love this. An infection is not good, but everything is sterilized when I'm doing this. I do it like a doctor."
View this post on Instagram
The young Ukrainian admitted that not everyone understands her obsession, adding that even her mum thinks what she does is crazy, but at the end of the day what matters is that she is happy. Apparently, her new look has made her more confident and that in turn has positively impacted her romantic life.
View this post on Instagram
Anastasiia Pokreshchuk claims to have spent about $2,000 on cosmetic fillers so far, which is probably a lot less than what she would have spent at a professional clinic, but the results may have been a tad better as well…
View this post on Instagram
This is not the first time we've featured filler obsessions on Oddity Central. Just a couple of months ago we wrote about Andrea Emilova Ivanova, a 22-year-old Bulgarian girl obsessed with lip fillers.