A young French woman has been raising eyebrows on the internet for using OnlyFans in a rather unusual way – letting her fans make the important decisions in her life.
OnlyFans is usually associated with adult content that fans can access by paying an annual fee, but Laurie, a 23-year-old woman from Paris has found a way of keeping things interesting for her fans while keeping most of her clothes on. Although she does post the odd lingerie photo for her OnlyFans subscribers, Laurie keeps everyone happy by allowing them to vote on different things going on in her life, from simple things like what she should have for lunch on a given day, to life-changing decisions like quitting school or breaking up with her boyfriend.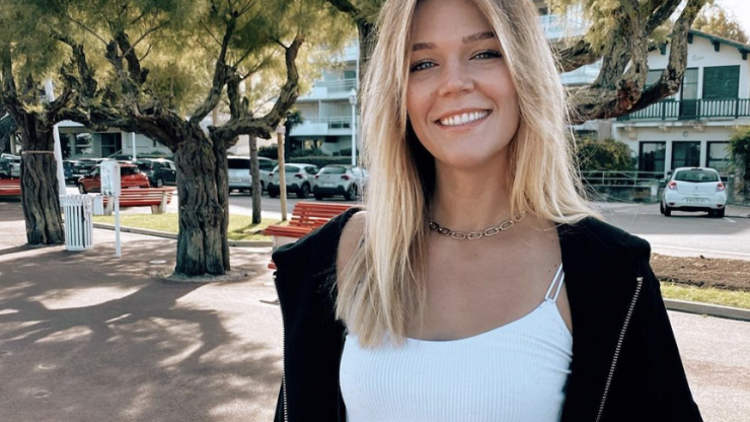 Photo: Laurie/Instagram
"No this is not a joke, as of today I have decided that I will no longer make the important decisions in my life," Laurie's OnlyFans bio reads. "It's up to YOU. You choose the future of this account."
So how does this unusual concept work? Twice a week, Laurie will post polls on her Telegram channel, which are open to the public, so anyone can vote, not just her OnlyFans subscribers. However, it's only her paying fans who can see the results of the polls, as those only get posted on OnlyFans, suggest new polls and chat with her via messages.
View this post on Instagram
"Every decision of my life, important or not, they will have control," Laurie said. "I have no regrets, I don't know yet where this experience will lead. I'll leave it up to the fans to choose the next polls. I'm excited to see where it all goes."
So far, Laurie's unique approach to OnlyFans has been paying off as her intriguing content has placed her in the top 0.4 percent of the platform's creators in terms of popularity. That's actually quite impressive, considering that she specifically tells subscribers that she does not post nude content on her feed.
View this post on Instagram
Allowing others to vote on the decisions that affect your life can be pretty disastrous, but Laurie hopes to avoid major problems by refusing polls "which could put me in danger, harm someone, or be hateful".
Laurie claims that, for the moment, she has no regrets about her decision to let others vote on the way she lives her life, adding that she has been able to conquer her fear of heights, break up with a toxic boyfriend and quit an unfulfilling internship because her fans decided for her.
View this post on Instagram
"Thanks to my fans I decided to block my toxic ex-boyfriend," the 23-year-old said. "I did a night photoshoot on a tennis court. I did a helicopter tour while I'm afraid of heights. I even quit my internship where I was not fulfilled."