An Australian woman believed to have invited her former in-laws over for lunch only to serve them highly poisonous mushrooms claims she knew nothing about the poisonous ingredients and had no reason to hurt her guests.
Two weeks ago, Erin Patterson, a 48-year-old woman from Leongatha, near Melbourne, invited her ex-husband's parents to her house for lunch. She and her ex had reportedly split on 'amicable' terms, so she and her former in-laws still maintained a friendly relationship. Gail and Don Patterson arrived with another couple, Heather, Gail's sister, and her husband Ian. The meal was uneventful, but a few hours later, the two elderly couples started complaining about gastrointestinal problems. Around midnight, the symptoms had become so severe, that they were taken to a hospital in Melbourne. Unfortunately, a few days later, three of them passed away, while Ian Wilkinsons was left fighting for his life, awaiting a liver transplant. Meanwhile, Erin Patterson exhibited no symptoms whatsoever.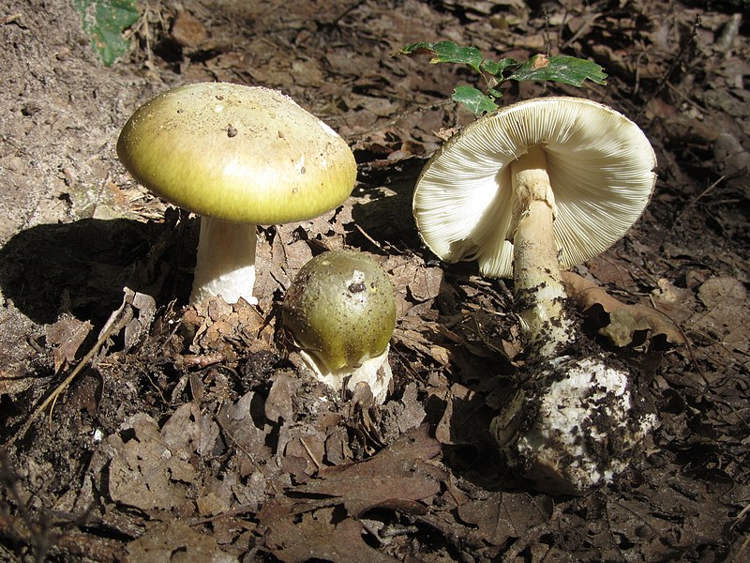 Photo: Strobilomyces/Wikimedia Commons
"She hasn't presented with any symptoms but we have to keep an open mind in relation to this, that it could be very innocent but again we just don't know at this point," Victoria Police Detective Inspector for the Homicide Squad, Dean Thomas, told members of the press.
The mystery surrounding this bizarre mushroom poisoning has gripped Australia because very little about it makes any sense. First of all, neither Erin Patterson nor her children appear to have eaten the same dish as the two couples, all of whom are believed to have consumed toxic mushrooms, most likely death cap mushrooms. They were taken to the hospital as a precaution but did not exhibit any symptoms. When asked where the mushrooms came from, who prepared them, or what meal she served to her guests, Patterson reportedly failed to answer clearly.
On the other hand, the 48-year-old woman insists that she is grieving the loss of her former in-laws too, just like the community they had been a part of, claiming that she loved them and would have never done anything to hurt them.
I didn't do anything, I loved them and I'm devastated that they're gone," Erin Patterson said. Gail was like the mum I didn't have because my mum passed away four years ago and Gail had never been anything but good and kind to me. Ian and Heather were some of the best people I'd ever met. They never did anything wrong to me."
Because there are still so many unknowns in this case – police don't even know if the four victims consumed toxic mushrooms, or what kind of mushrooms they were – Erin Patterson is not a suspect, but a person of interest. The trio's death is currently treated as 'unexplained', not suspicious. The investigation remains ongoing and detectives are working closely with the Department of Health.
Interestingly, it was revealed that Patterson's ex-husband, who had allegedly also been invited to the lunch but could not attend, had complained on Facebook of severe gastrointestinal problems last year, claiming that he'd nearly died because of them. However, there is no evidence that his stomach issues are linked to the current case.
"I collapsed at home, then was in an induced coma for 16 days through which I had three emergency operations mainly on my small intestine, plus an additional planned operation," Simon Patterson wrote in May of last year. "My family was asked to come and say goodbye to me twice, as I was not expected to live."