A young woman from Taiwan who had been using her smartphone at maximum screen brightness for two years ended up with serious damage to her left eye, including around 500 small holes on her cornea.
The 25-year-old woman, surnamed Chen, works as a secretary, a job that requires her to frequently check her phone and respond to work-related messages as soon as possible. A few years ago, Chen discovered that by setting the screen brightness on her smartphone to maximum, she was able to easily read her messages even in bright sunlight. Her mistake was keeping that brightness level at all times, even when watching her favorite drama series on her phone for several hours at a time, with the light off. She got used to her ultra-bright screen, but her eyes did not, and in March of last year she started experiencing discomfort.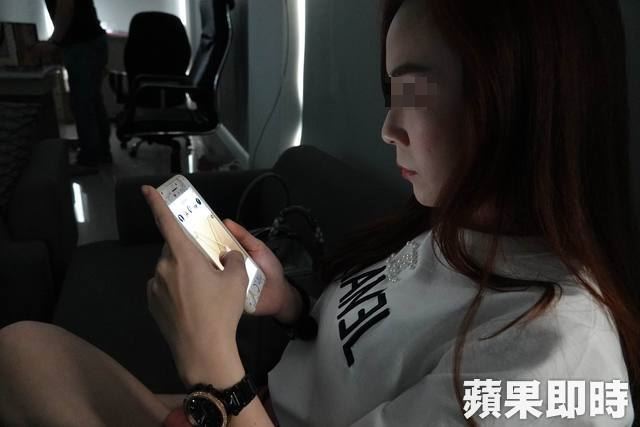 Photo: Apple Daily
Chen would often wake up with bloodshot eyes and suffer from blurred vision throughout the day, but she didn't seek medical help right away. Instead, she decided to treat her symptoms with artificial tears, which didn't seem to help much. It wasn't until four months later, when her condition worsened and she started experiencing stinging in her left eye, that she finally consulted an ophthalmologist.
During the initial checkup, Hong Qiting, a professor of ophthalmology at the Pingtung Fuying University of Science and Technology, found that the blood vessels in Chen's eyes were congested, and a subsequent examination revealed around 500 tiny holes on her left cornea. Her vision was severely effected by that point, so the doctor started treating her with steroids and after three days her condition began to improve.
Prof. Hong told Apple Daily that the young woman's smartphone screen had a brightness of around 625 lumens, considerably more than the recommended 300 lumens, adding that staring at such bright light for hours on end, especially in a dark room, can result in corneal burns, which affect vision over time. He recommends either using the phone's automatic brightness setting, which adjusts brightness according to environmental light, or manually setting it to around 250 lumens.
via World of Buzz