Two Chinese workers were recently arrested for "irreparably" damaging a section of the Great Wall of China by smashing through it with heavy machinery to create a shortcut.
China's Great Wall, one of the very few man-made structures visible from space, was built over several centuries from the third century BC. Long sections of the giant structures are still around today and are protected as heritage sites, but that didn't stop two ignorant workers from simply smashing through a part of it that just happened to be in their way. The two suspects, a 38-year-old man and a 55-year-old woman, were working near the affected area and got tired of having to go around the wall in order to reach their destination. They decided to extend a gap in the centuries-old structure to then drive their excavator straight through, instead of going around.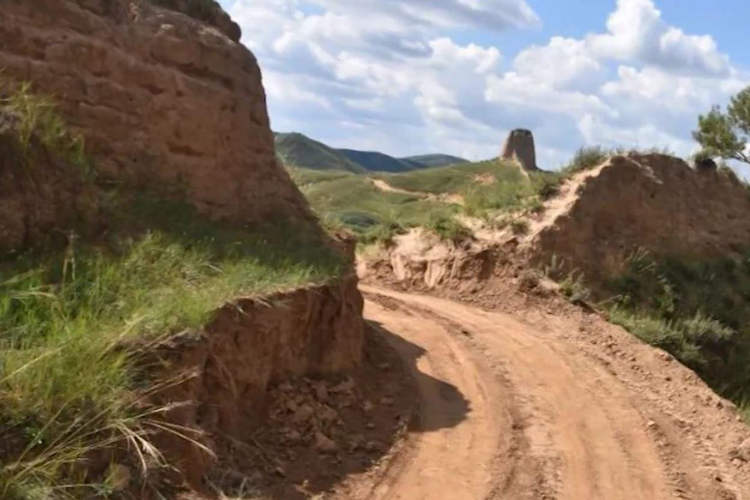 After being alerted about the damage to the wall, police in Shanxi province followed the tracks left by the excavator straight to the two suspects, who eventually admitted to widening an existing gap in the Great Wall so that their excavator could pass through. Unfortunately, the damage caused to the wall has been described as 'irreparable'.
The damaged section of the Great Wall is far away from the restored sections that you usually see in photos and that tourists visit, but it is still part of a Unesco World Heritage site. Now it has a dirt road going through it…
"Currently, the two suspects have been criminally detained in accordance with the law, and the case is continuing to be investigated," Chinese state-controlled media outlet, CCTV reported.
It's ironic how a structure that had endured for centuries and played a central role in the success of several Chinese dynasties couldn't survive two workers who couldn't be bothered to go around it.