If you've always dreamed about an epic trip around the world, and have more money that you know what to do with, you might be interested in this offer from experiential travel boutique DreamMaker – a 20-day luxury tour of 20 cities across the globe for you and 49 of your closest friends, at the modest price of $13,875,000.
As you can probably imagine, this isn't just another trip around the world, but an ultra-luxurious experience designed for a splurging  billionaire and his entourage. So what can you expect from a $14 million trip. Well, first of all the ultra rich client will be flying between the 20 cities on the itinerary in a private Boeing 767 jet, while his 49 family and friends follow in their very own Boeing Business Jet. That makes a lot of sense, we don't want these guys feeling crowded on what's supposed to be the trip of a lifetime, right? Anyway, DreamMaker claims that the lucky group will only be spending 12% of the time in the air and 88% on the ground, but they want to make every moment as pleasant as possible. So they've prepared a variety of in-flight surprises.
Dubbed 'Experiental Aviation', the time spent on board the two luxury jets is described as "the pinnacle of private aviation." To ensure that everyone's needs are catered to in a timely and professional fashion, the guest to staff ratio will be one on one, with a host of 50 other professionals – all experts in their respective fields – eager to make your flight as pleasant as possible. A master sommelier will treat guests to the world's finest wines, a yoga instructor will conduct in-flight yoga sessions to help everyone relax, and renowned hypnotherapist April Norris has apparently been commissioned to develop "a holistic program that integrates cutting-edge wearable sleep technology with alternative wellness techniques such as hypnotherapy, Reiki healing, Ayurvedic medicine and acupuncture."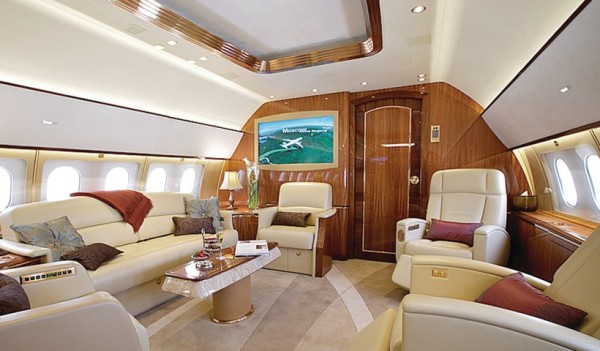 Photo: Passport to 50
"It is irrelevant how big and beautiful your private jet is if you are unable to relax comfortably or get the required amount of sleep on the plane," said DreamMaker founder Gregory Patrick, the person who designed the "Passport to 50" experience.
But not every billionaire is into healthy living, so the in-flight program features other types of entertaining activities. For example, there is a $500,000 charity poker tournament with the world's top-ranked poker player and a fashion show, among other things.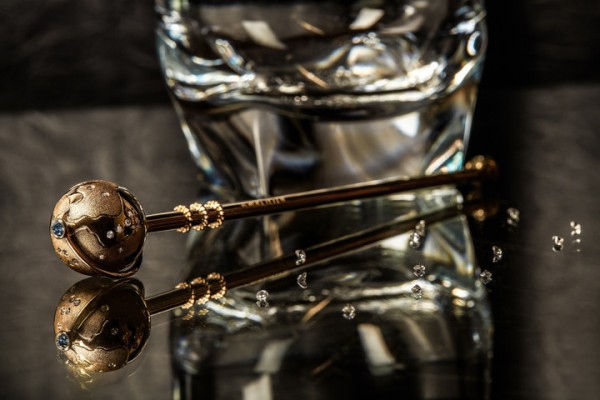 Photo: Passport to 50
Patrick and his team have gone to great lengths to ensure that every little detail of the Passport to 50 experience oozes opulence, which leads us to the cocktail swizzle sticks. DreamMaker commissioned their partners at World of Diamonds, a Russian diamond conglomerate, to create a set of 50 18-karat gold sticks set with white and blue diamonds worth a total of $1 million. "Crafted into a spinning globe atop the 50 swizzle sticks are 20 white sparklers, each representing every city landing of Passport to 50.  One rare fancy blue diamond, a specialty of the diamond mining conglomerate, evokes the blue skies traversed on this trip," the press release states. The guests will get to keep these accessories as souvenirs.
DreamMaker hasn't revealed too many details about the on-the-ground activities it has planned for the 50 lucky travelers, but it does mention "50 monks' blessings amidst an inundation of 50,000 lotus petals." That sounds pretty special.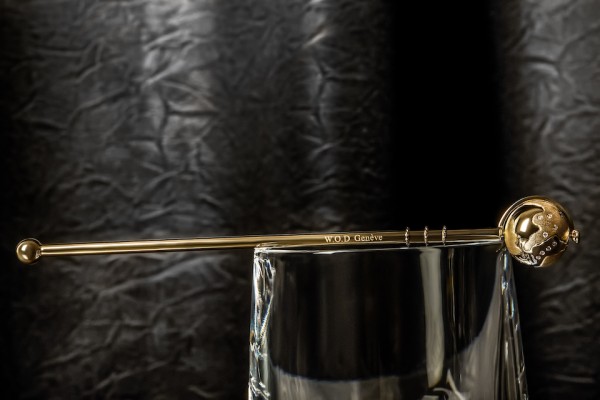 Photo: Passport to 50
However, the Passport to 50 experience is not just about infinite luxury. "Through this trip, we have a way to act as a conduit to positively impact children's lives," says Patrick. "It makes no sense to work so hard to please the most discerning of clientele without making the same effort to balance the decadence with an element of kindness that delivers higher levels of fulfillment." Planned charity activities include "the distribution of 2,500 bicycles to enable rural children in Cambodia to attend school, the provision of clean drinking water for 50,000 at-risk children in the Philippines, as well as building "fun centers" for 50,000 children battling life-threatening illnesses in the United Kingdom."
The Passport to 50 trip around the globe will kick off in August 2017 from the island of Koh Samui and continues through Siem Reap, Kathmandu, Agra, Florence, Siena, Cannes, Moulinet, London, Barcelona, Ibiza, Marbella, Marrakech, Havana, Knoxville, Kona, El Nido, an unnamed secret island, before finishing in Manilla. So get your checkbook ready.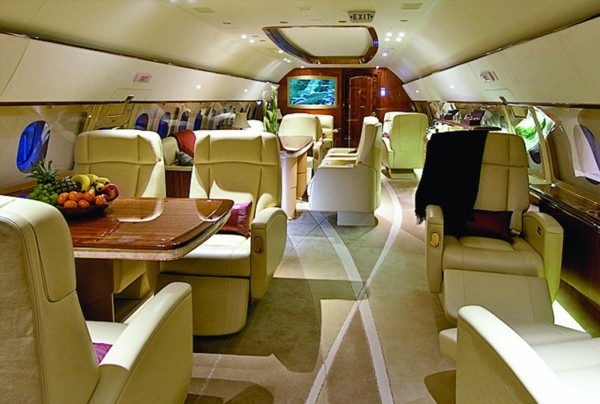 Photo: Passport to 50
Source: Passport to 50