An Indian man who spends his days asking people for pocket change on the streets of Mumbai has been dubbed the 'world's richest beggar' by Indian media who claims he is worth over $1 million.
While many people in India toil long hours every single day for a few hundred rupees, Bharat Jain, the so-called 'world's richest beggar', reportedly makes between 2,000 and 2,500 rupees every day by asking generous people for handouts. Jain has been begging at busy Mumbai locations like Chhatrapati Shivaji Maharaj Terminus railway station (CSMT) or Azad Maidan for many years now and has accumulated quite a fortune. His net worth is expected to be around 7.5 crore ($1 million), and includes a 2-bedroom flat in Mumbai worth 1.2 crore, and two shops in Thane that rent for 30,000 rupees per month. His monthly income is estimated to vary between 60,000 rupees ($731) and 75,000 rupees ($914), which is apparently a lot more than most employed Indians earn.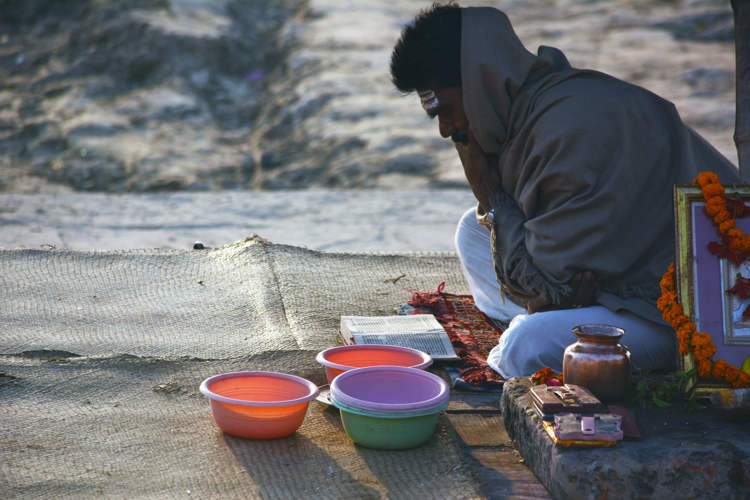 Photo: Brijesh Nirmal/Unsplash
According to the Economic Times, Bharat Jain did not afford to pursue any formal education and resorted to begging to earn a living. His kids, on the other hand, will not be following in his footsteps. They have already completed their education in convent schools and are already employed. Jain's family constantly advises him to stop begging as they can afford to live comfortably without it, but he continues to hit the streets almost every day.
Bharat Jain has been making news headlines in India for his less-than-meager earnings since 2015 when his reputation as a wealthy beggar started growing. His name has since been mentioned constantly by Indian media looking for the next viral news story.