A brand new iPhone 7 costs as much as four and a half average salaries in Ukraine, but a local retailer is giving Apple fans the chance to get one for free, by simply changing their names to "iPhone Seven".
Allo.ua, Ukraine's largest mobile phone retailer, is currently running a very unusual iPhone 7 giveaway. The company is asking people to legally change their first name to 'iPhone' and their last name to 'Seven' for the chance to win Apple's latest handheld. Participants must first visit their State Registry of Civil Status Acts and fill out an application to officially change their name. Once their new ID is issued, they have to take a selfie with it and send the photo to Allo.ua as confirmation of the name change. If they are among the first five people to have successfully changed their name to 'iPhone Seven', they qualify to receive an actual 32GB iPhone 7, and will be invited to visit by an Allo store, show their official ID, and pick up their prize.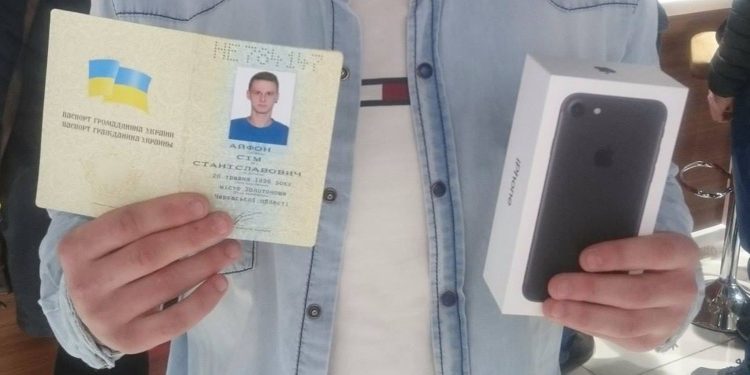 To make sure that everyone starts on equal footing, Allo.ua has done some research and confirmed that there is currently no Ukrainian person named 'iPhone Seven'. But considering how popular the Apple iPhone is and how simple and cheap it is to change your name in Ukraine – just 100 UAH ($4) – that's probably going to change very soon. They've launched the promotion on October 17 and will keep it going until March 1st, 2017. The long registration period is a bit strange, though, as the announcement claims that only the first five people to confirm their name change stand to win a new iPhone 7.
The winners will be announced on the Allo.ua website.
Changing your name to 'iPhone Seven' may be a little crazy, but it's definitely not the strangest thing anyone has done for an Apple product. Five years ago, a girl allegedly offered her virginity in exchange for an iPhone 4, and three years later, a guy started renting out his girlfriend to raise money for an iPhone 6.