Provided you can find your way to it after a wild night of alcohol-fueled partying, the world's first hangover bar, in Amsterdam, the Netherlands, promises to make that nasty next-day hangover a lot easier to deal with.
Only open from Friday to Sunday, between 10am and 6pm, Amsterdam's Hangover Bar is decorated as a green oasis in the middle of the urban jungle, and offers a variety of ways to deal with hangovers. But in order to experience any of them, you first have to prove that your blood alcohol content is well above functional levels, by taking a breathalizer test. Failing one of these is usually a bad thing, but at the Hangover Bar it's actually your ticket in.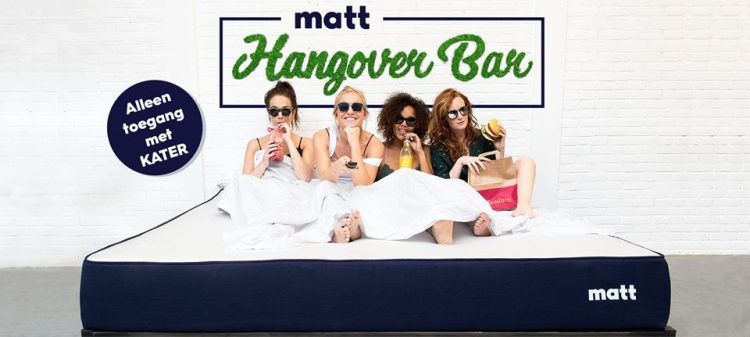 Once inside, you are guided to your very own comfortable bed, where you get to relax by rolling up in a blanket and watching a wide variety of on-demand movies, or socializing with other recovering revelers. You can also order vitamin-rich smoothies and something to eat from a special food menu created by foodora. There is even an oxygen bar to help your body recover faster.
"Most people share the opinion that the day after a night out is somewhat less successful. To overcome a hangover there are a few things you need: a good mattress, good food, fun and lots of vitamins," said Joep Verbunt, one of the brains behind the unique bar. "In the Hangover Bar all these elements are brought together for the first time."
Even though the founders of the Hangover Bar apparently don't believe in the old saying 'fight fire with fire', and thus serve no alcohol, the place has proven a hit over the four weekends since it opened, in September. So even though it was conceived as a one-time pop-up experience, Verbunt and his team are now preparing to launch another pop-up event in the near future.
Photo: The Hangover Bar/Facebook
via The Culture Trip