Two young brothers, ages six and eight, were recently rescued after miraculously surviving almost four weeks alone in Brazil's Amazon jungle.
Glauco and Gleison Ferreira left the family home near Manicoré, in Brazil's Amazonas state, on February 18. They went into the nearby jungle to catch and hunt small birds but never came back. Around 260 people, including locals and professional rescuers, searched for them for over a week, but with the rainy season making the jungle even more inaccessible than usual, all efforts were unsuccessful. Still, even after the search was officially called off on February 26, locals kept searching for the boys through the vast wilderness, and their family never lost hope that they would be found alive. Luckily, after 27 days of pure agony, they received the news that they had been praying for.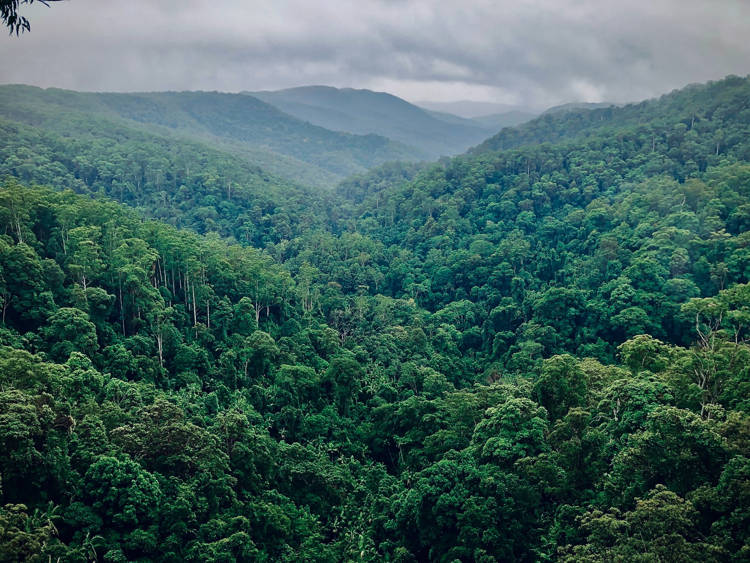 Photo: Warren Brasse/Unsplash
Last Tuesday, Glauco and Gleison were found by a man cutting wood near the village of Palmeira in the Lago Capanã protected land reserve, about 22 miles (35 km) from the spot where they had last been seen. The farmer was reportedly "opening a route in the forest where he has a nut plantation" when he heard one of the boys crying and rushed in that direction.
At that point, the boys – who are indigenous Mura people – had been wondering through the jungle for nearly a month and were severely malnourished and dehydrated. Their skin was covered with insect bites and scratches from tree branches, and their feet were scratched and bruised as well. They were flown to an ICU unit in Manaus, where they were reunited with their parents.
"They are undernourished and have some skin, ear and back infections," pediatrician Eugenio Tavares told CNN Brasil. "Breathing frequency is normal; they don't have coughs. Kidneys were a concern but they are now functioning very well again. We need to take care of the infections that remain and the careful feeding to know if they will tolerate the progressive diet and gain weight."
Some source claim that the boys had nothing to eat throughout their ordeal, while others that they survived by drinking rain and river water and eating a wild fruit called sorva.
"The older brother said that (at one point) the younger brother could no longer walk, so he had to go and collect fruit for them to eat. But it came to a point where the older one also could no longer walk," a social worker assigned to the case told CNN.
AFP reported that the older brother carried his younger brother on his back for a while, but then became unable to walk anymore himself. Luckily for them, they heard the sound of trees being cut nearby and started screaming for help.
Although this isn't the first time someone get lost and survives in the wildeness for weeks, the story of Glauco and Gleison made international headlines because of how young the two brothers are. The fact that they managed to survive in the wild as long as they have is considered nothing short of miraculous.
The two boys have made significant progress since being rescued, and they have recently started eating solid foods again. They are expected to make a full recovery.