A sprawling 10-acre desert ranch in Arizona, aptly named Stardust Ranch, has come onto the market for $5 million (USD). Located in the scenic Rainbow Valley just outside of metropolitan Phoenix, the ranch includes a 3.436 square foot house, an in-ground pool, and allegedly a constant stream of extraterrestrial traffic.
Owner John Edmonds has grown tired of fighting off aliens, and recently decided to put it up for sale. Edmonds claims that over the past 20 years he has been abducted multiple times, and has had medical experiments performed on him by the aliens. He also alleges that his wife has been the subject of extraterrestrial abuse on several occasions. He originally purchased the property as a preserve for rescue horses who are unwanted or have experienced abuse. Allegedly the horses have also been molested by the aliens, with several turning up mutilated.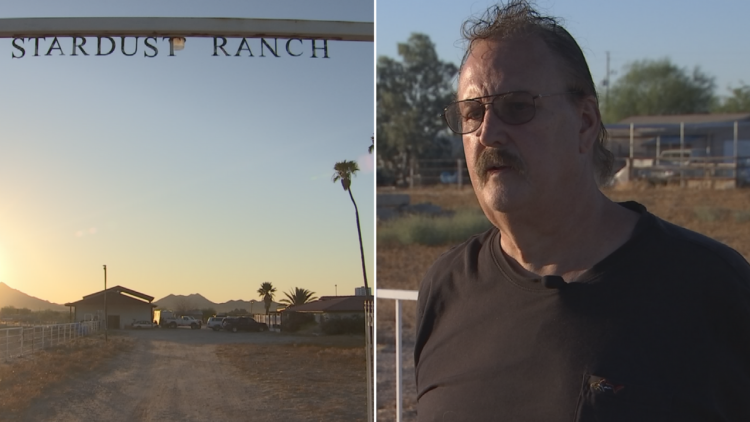 Photo: video screengrab
"Almost immediately from the day we moved in, we began to have strange experiences," owner John Edmonds told Phoenix mews station KPNX. One time "they [the aliens] actually levitated her [his wife] out of the bed in the master chamber and carried her into the parking lot and tried to draw her up into the craft. There was a cone of light, it came down, and she started to rise into that cone of light. I grabbed an AK-47 with a double banana clip in it, and I went outside and I opened up."
On an episode of the Travel Channel's Ghost Adventures program, in 2016,  Edmonds claimed to have killed 18 extraterrestrials with a samurai sword during his time on the ranch. Their bodies allegedly disappear immediately upon expiring, hence why he hasn't been able to provide positive proof of their existence. He did post some photos on his Facebook page of scars he allegedly received in combat with the extraterrestrial beings. In the same program, Edmonds stated that "When we moved in, the people we bought the house from hadn't moved out. They had just disappeared, and all their stuff was still in the house."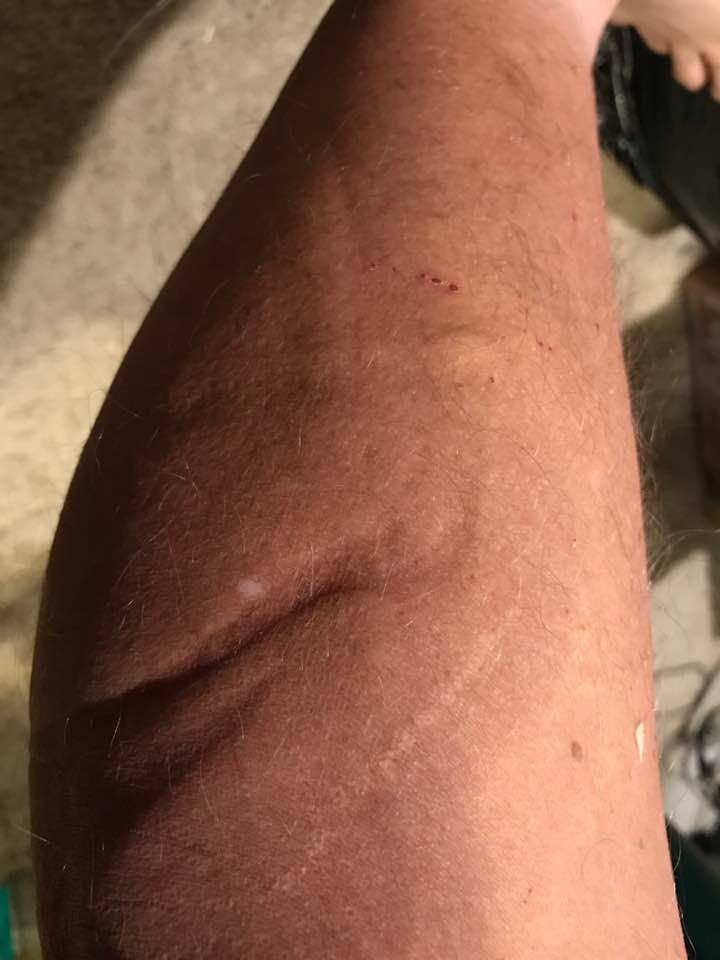 Photo: John Edmunds/Facebook
According to USA Today, property records are not clear on how much the couple paid for the ranch when they bought it, nor who sold it. The plot thickens.
Because of the constant alien activity on this ranch, John Edmunds cautions any potential buyer to come and view it in person before making an offer. And if you're wondering why he and his wife stayed in such a place for two decades, despite all the harassment by aliens, John has an explanation: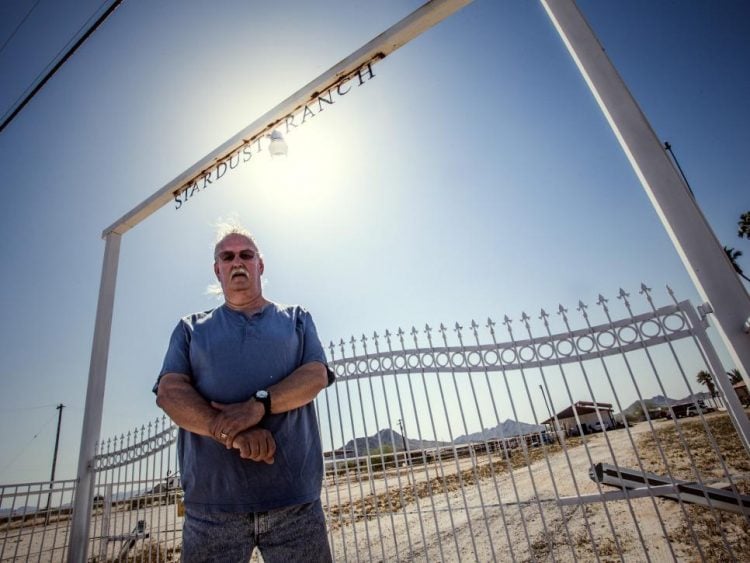 Photo: Travel Channel
"I am extremely stubborn, both logically and rationally," he said. "I have a lot of money and time invested in this property, and many animals housed here."
Originally listed at $1.7 million (USD), the price has leaped to $5 million (USD) after gaining national exposure. If the property sells, the Edmonds intend to move to Maine and found another horse rescue center. If all goes well, they will not need to pack their samurai swords.