Photos of what looks like an Alien scene featuring dozens of xenomorph eggs ready to burst have gone viral on Japanese social media, but there's nothing alien about it.
If you've ever seen Sigourney Weaver blasting xenomorph in any of the classic Alien movies, you probably get goose bumps just looking at the photos below. I can't blame you, seeing those creepy Facehuggers bursting out of slimy Ovomorphs was one of the most disturbing experiences of my childhood, but the things pictured in these photos are perfectly natural. Posted on Twitter by a Japanese farmer, the viral pics simply depict Chinese cabbages in the early days of Spring, when the water in the outer layer freezes, giving the common vegetable an eerie look.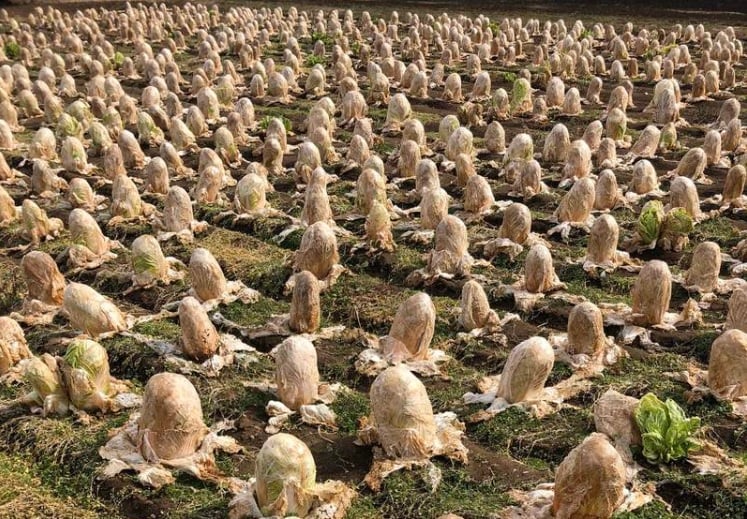 Photo: Twitter
Because last year's vegetable harvests have been bountiful, and because the unusually warm winter led to a decrease in hot pot consumption in Japan, many farmers didn't even bother picking the Chinese cabbages from their fields, leaving them instead to die and become natural fertilizer. The cold winter nights caused the outer layers of the vegetable to whither and rot, giving them an eerie, brownish appearance.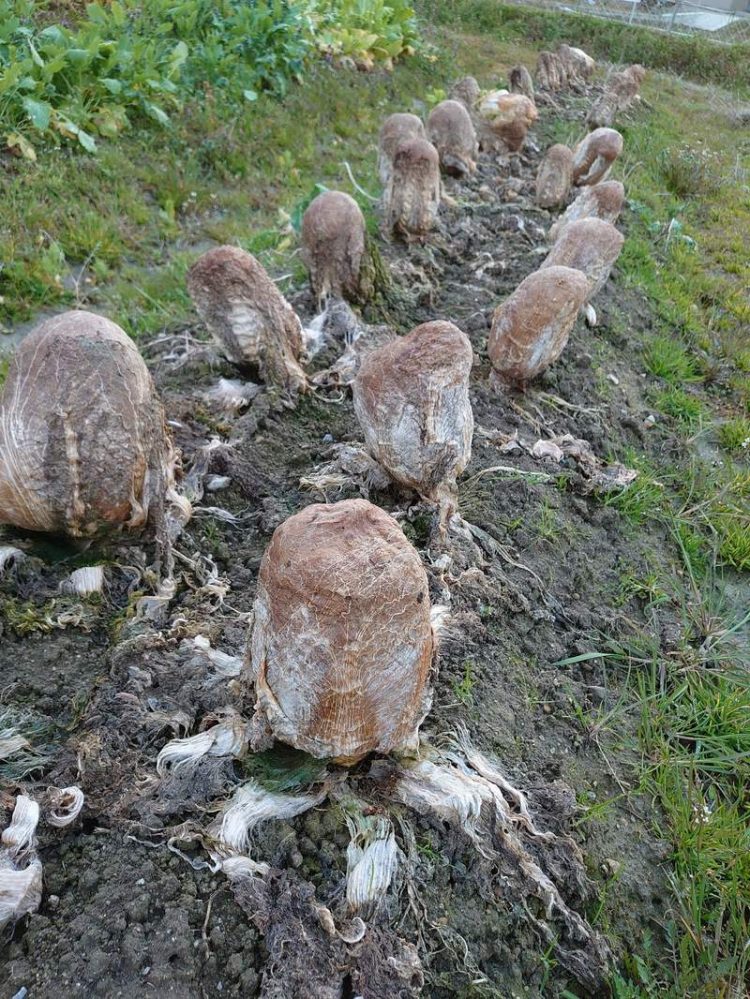 Photo: Twitter
A farmer noticed the uncanny likeness of his unharvested cabbage to the Ovomorphs depicted in Alien movies and decided to post photos of them on his Twitter account. As you can imagine, people were creeped out of their minds, and the pics quickly went viral.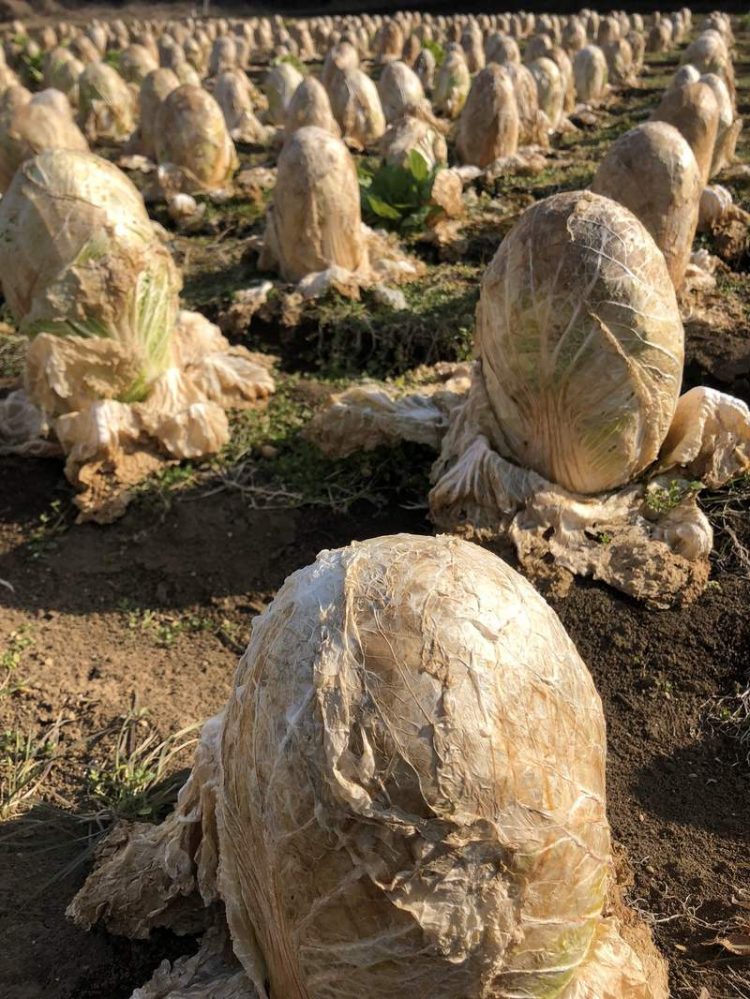 Photo: Twitter
"Cabbage left in the field will slowly turn into an alien egg. It's best not to approach," one person commented on Twitter.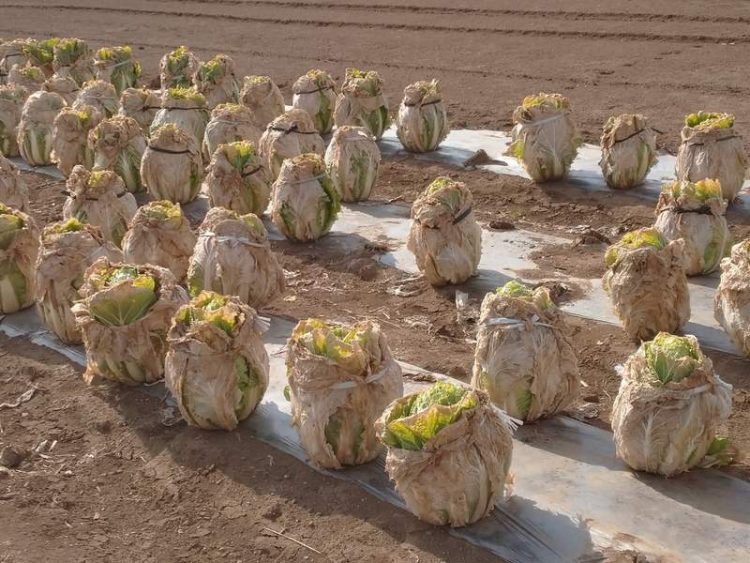 Photo: Twitter
"I don't know if this is normal or not, but it's really disgusting," someone else wrote.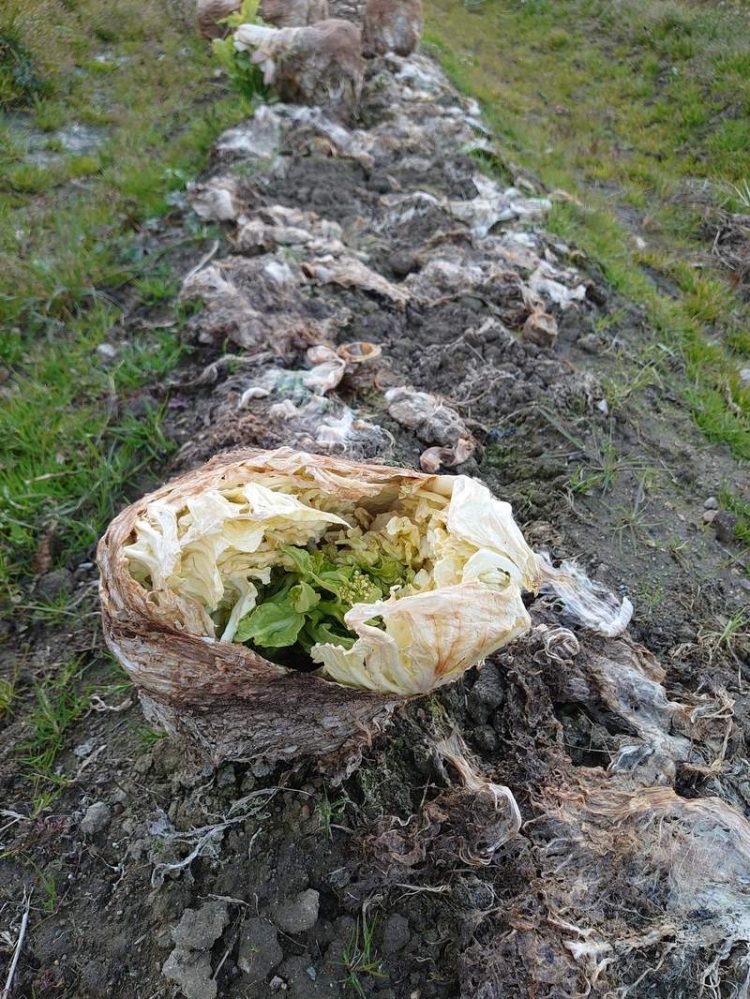 Photo: Twitter
"It's more like an egg than you think, if it hatches it will be terrible," someone who probably knows the smell of rotten cabbage warned.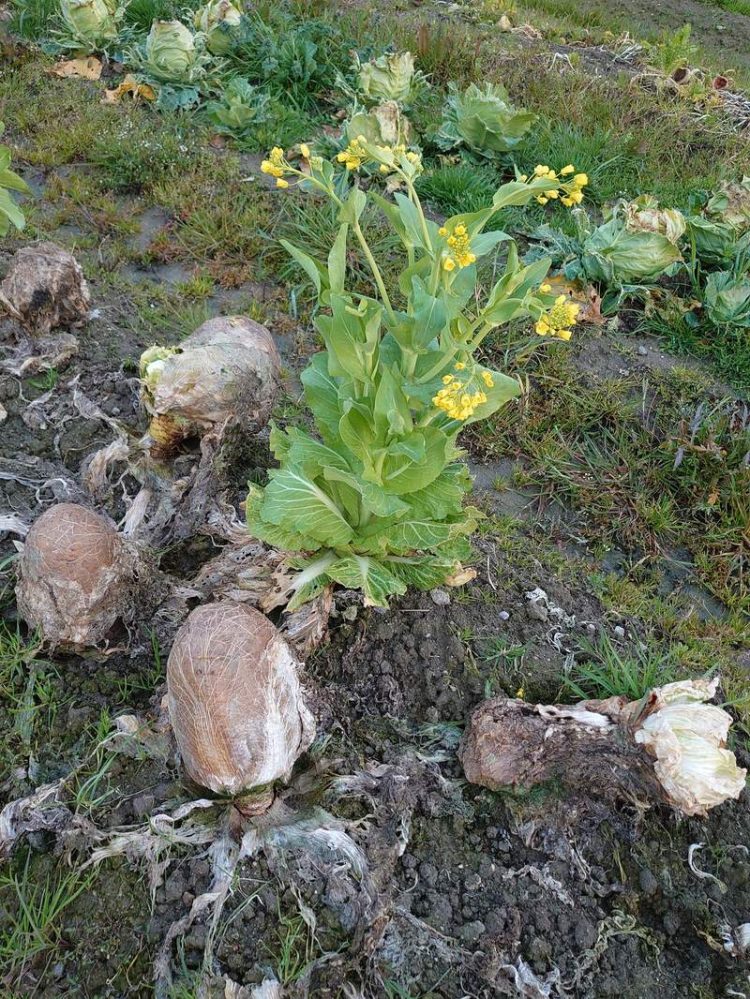 Photo: Twitter
So if you ever want to recreate a scene from Alien, or you're planning an Alien-themed party and are looking for a xenomorph egg, a Chinese cabbage left in the field over winter will do the trick quite nicely.