A Japanese DIY prop enthusiast recently shared his latest creation – an otherworldly-looking magic book with glow-in-the dark text – along with instructions on how to do it yourself.
Last month, Twitter user @mikel_cresson, a steampunk and fantasy enthusiast from Japan, went viral on the popular social network with a very intriguing prop – a vintage-looking book featuring mysterious text that glowed a vivid green in the dark. He called it a magic book, and it certainly looked the part; so much so that people started asking how much he wanted to sell it for and if he took commissions. However, the young DIY master did something even better – he shared exactly how he did it using only simple stuff anyone can buy on Amazon.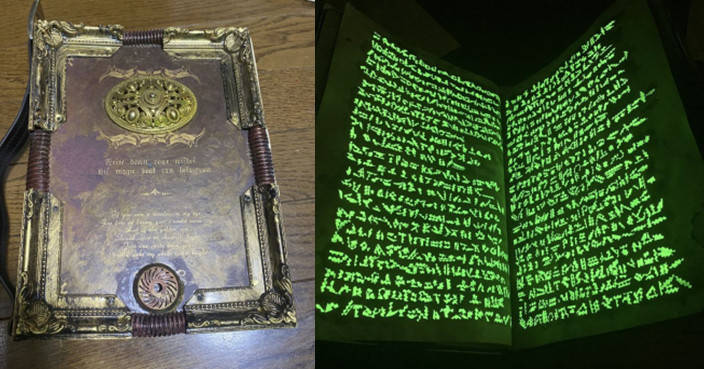 Photo: @mikel_cresson/Twitter
@mikel_cresson got the idea for his intriguing magic book while brainstorming ideas for a prop-selling event. He decided on something that could be used in a dimly-lit environment, and the first attempt was a magic ring. However, he discovered that his friend's fluorescent tape couldn't really be used for a circular shape, so, in the end he settled for cutting letters out of it.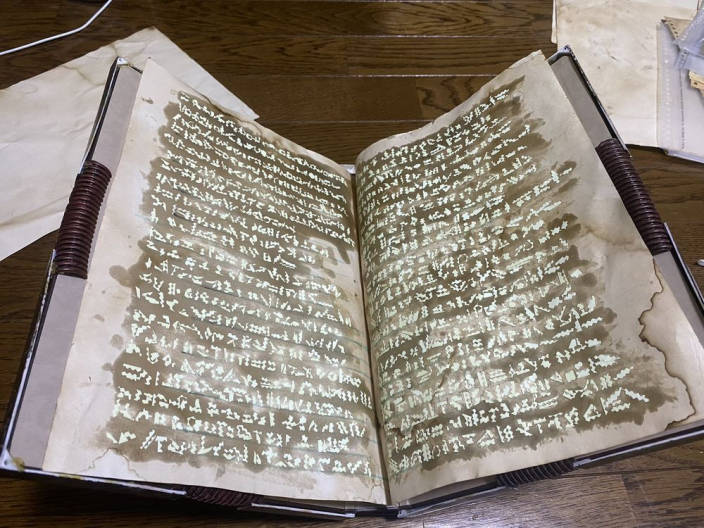 Photo: @mikel_cresson/Twitter
The magic book's vintage cover was the easiest part of the project, as all the DIY enthusiast had to do was order it from Amazon. The old-looking pages were first smeared with coffee and some were partially burned to give them a vintage look. Once that was done, it was time to do the text.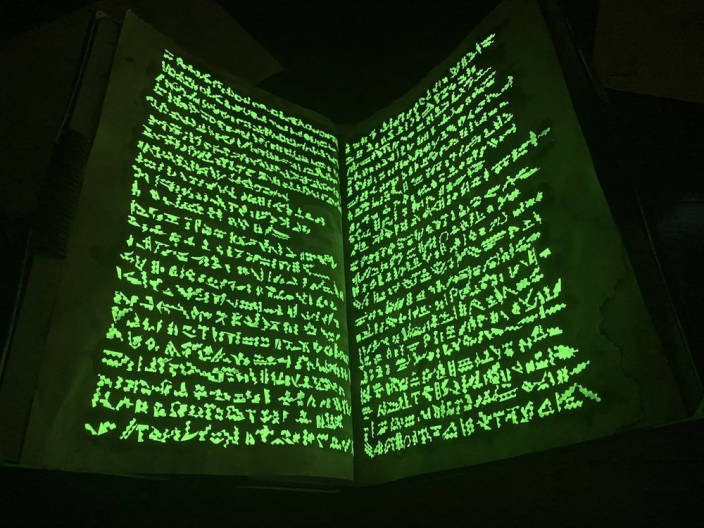 Photo: @mikel_cresson/Twitter
For the glow-in-the-dark writing, @mikel_cresson originally used regular scissors to cut abstract shapes of fluorescent tape, but ended up with text that looked like those cyber characters from The Matrix posters, and he wanted something more fantasy-inspired. He ended up buying a pair of scissors with a wavy cross section that yielded better results.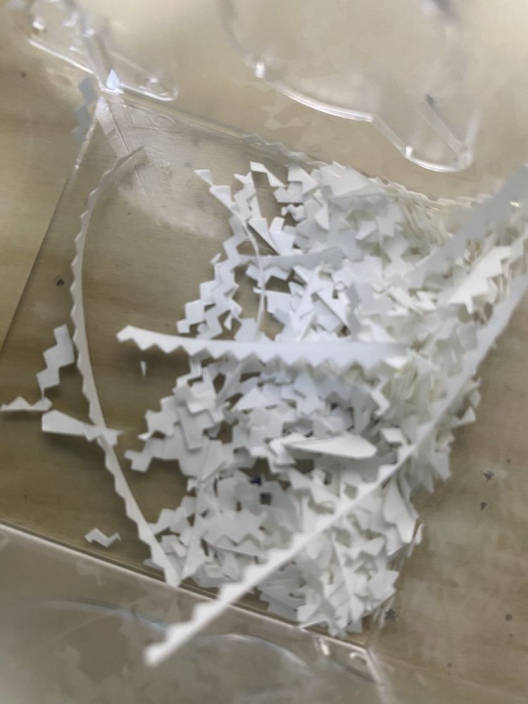 Photo: @mikel_cresson/Twitter
With all the tape cut into the desired shapes, it was time to piece them all together on the pages, a step that the DIY enthusiast believed would be the simplest of the whole project. He couldn't have been more wrong, as filling just two pages took him over nine hours. It was painstaking work, and sometimes the alien-looking text didn't turn out right, so he had to redo entire lines. This process is basically the reason why he said he would never attempt this project again…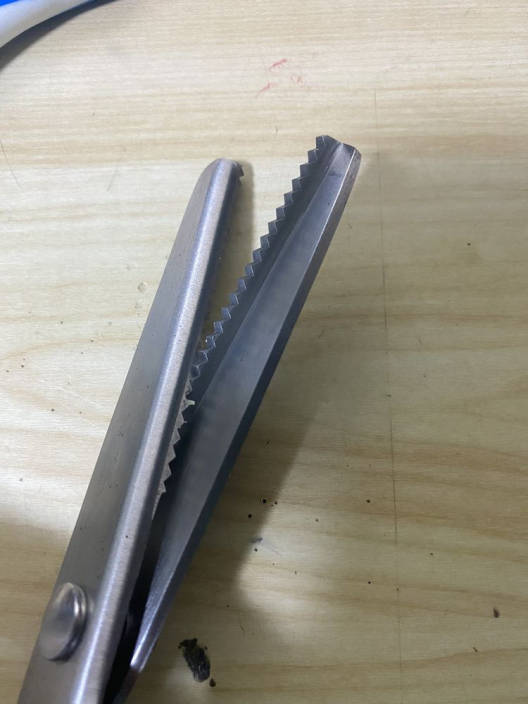 Photo: @mikel_cresson/Twitter
But all that work paid off after he posted pictures and videos of the book on Twitter. His post got almost 200,000 likes, tens of thousands of retweets and loads of positive comments. People lost their minds when they saw the text light up green after being illuminated with a flashlight, and they started throwing their wallets at the original poster.
It's unclear whether @mikel_cresson will start taking commissions from people too rich or lazy to make their own magic books, but at least his instructions are available for whoever wants to use them.