Bored during the last stages of the Covid-19 lockdown, a Japanese man spent a whole month catching dung beetles and creating a mesmerizing color gradient collection.
On August 17, Japanese Twitter (X) user bochimushi posted a photo of hundreds of shiny dung beetles arranged by color – from deep blue to purple – forming an impressive gradient. Apparently, the eye-catching collection of beetles was created in August of last year, as a way to pass the time during the end of the Covid-19 lockdown. Bored out of his mind, the man started hunting dung beetles and then arranging them neatly in this gradient style for a stunning visual effect. Bochimushi's collection consists of a whopping 450 dung beetles.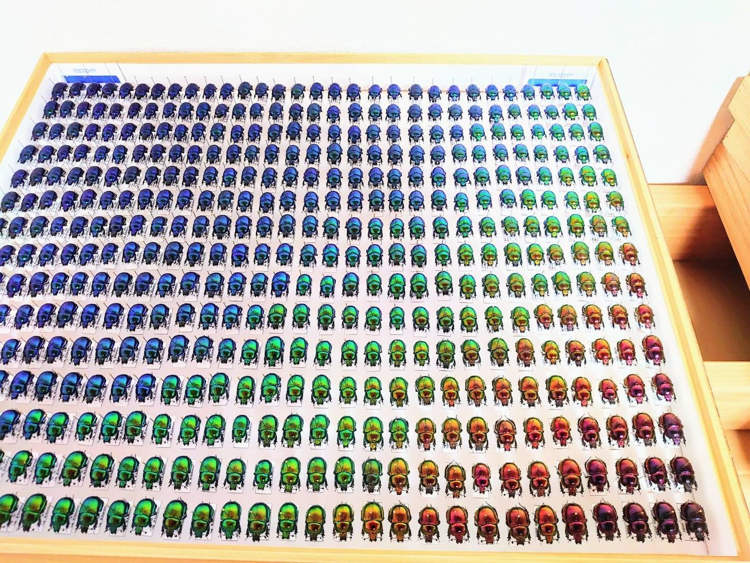 Photo:@bochimushi64/X
Interestingly, bochimushi isn't the only Japanese person to have created a gradient collection of beetles. Mjinko, another Twitter user commenting on the viral photo of the shiny beetles, share their own collection, which looks surprisingly similar. Believe it or not, they also put it together during the pandemic, only a year earlier, in August 2021.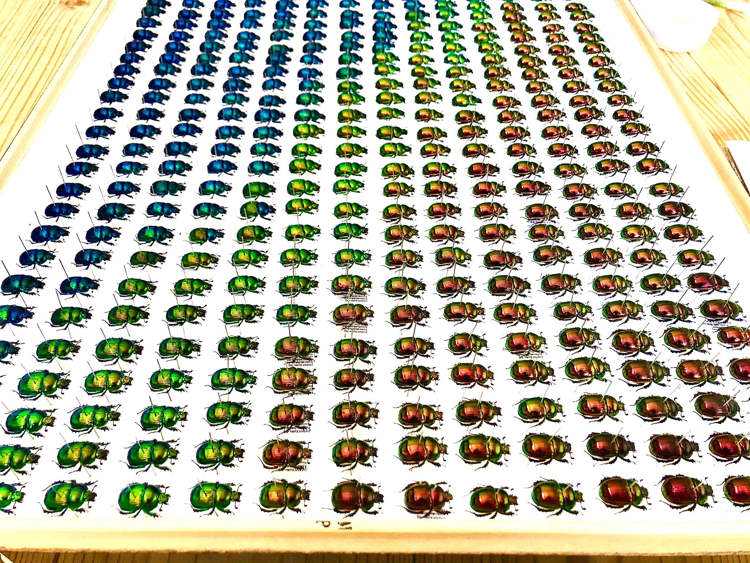 Photo: @mikinko116/X
Bochimushi's photo was viewed over 1.4 million times on Twitter and got around 22,000 likes. In the Western world, you'd expect to get some kind of negative comments from animal lovers, but scrolling deep into the comment section on this photo, we were unable to find a single negative comment.