Two teenage sisters in India were recently honored for their grit and determination after it was discovered that they disguised themselves as boys for four years in order to keep their father's barbershop open after he became ill.
Jyoti Kumari, 18, and her 16-year-old sister, Neha, from Banwari Tola, in India's Uttar Pradesh state, took over their father's barbershop in 2014 after he suffered a severe paralytic attack that left him bedridden. The girls were only 13 and 11-years-old at the time, but the barbershop was the family's only source of income, so they had to do something to put food on the table. At first, the barbershop was closed, but as the family savings evaporated, Jyoti and Neha reopened it and started running it themselves. But things didn't go well at first, as some men were skeptical about having girls shave their beards and trim their mustaches, while others treated them badly. So they started disguising themselves as men.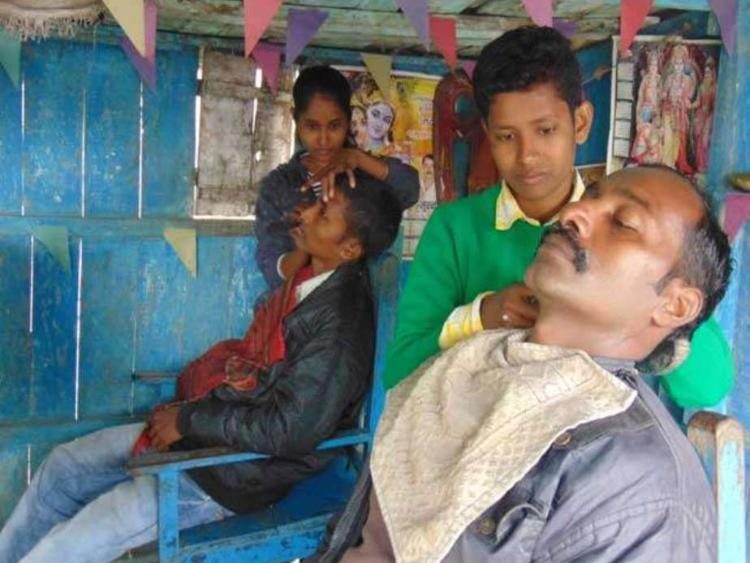 Photo source: Gulfnews
"This was indeed a tough job but we had no option as well. So we transformed ourselves [to look] like boys. We changed our names like males, dressed ourselves like boys, sported boys' hairstyle[s] and also behaved like boys," Jyoti recalled. "But for our efforts, my family would have died of starvation and our study would have been affected."
The teenage girls cut their hair short, started wearing stainless steel bracelets normally worn by men, and changed their names to Deepak and Raju. Most of the people in their village knew their real identities, but men from surrounding communities had no idea they were really girls. The disguises allowed the girls to keep the barbershop running and earn about 400 rupees per day, enough to provide for their family, pay for their father's treatment and continue their studies.
Some of the people in the village kept mocking them for posing as men, but the two sisters ignored them and focused on their work, as they had no other choice. They managed to conceal their gender and real identities for four years, but as time went by, they became more confident and recently started revealing their secret to more people.
"Now we have gained enough confidence and don't fear anyone," Jyoti Kumari said. "The majority of people have come to know that we are girls."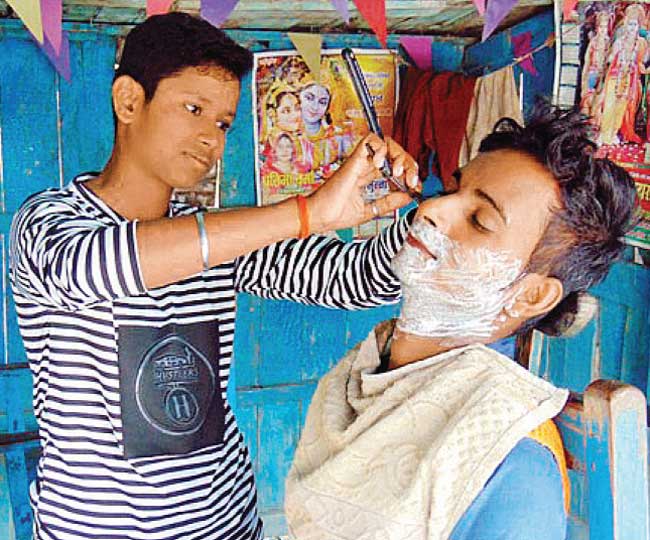 Photo source: alArabiya
After a journalist from the nearby city of Gorakhpur published their incredible story in a Hindi newspaper last week, Jyoti and Neha earned the praise of an entire nation and were even honored by local authorities for their grit and determination in the face of adversity.
"Unfazed by taunts coming from society, they carried the family's responsibility on their shoulders and arranged livelihood for their parents, braving all odds. This is a wonderful story which the society must be told [about] and they indeed deserve honors," local official Abhishek Pandey told reporters. "They are [a] brilliant example of women empowerment and we have recommended to the state government [that they get] suitable rewards."
The girls' father, who only recently started walking again, also declared himself incredibly proud of them: "They have run the family showing highest level of grit and I am proud of them."