A new and first-of-its-kind gene therapy treatment for inherited blindness, called Luxturna, was approved by the FDA last month. The groundbreaking medication, however, comes with the staggering cost of USD 850,000, making it one of the most expensive treatments in the world, and placing it far beyond the means of most patients.
Spark Therapeutics, the company releasing the drug, had initially planned to sell Luxturna for 1 million USD but lowered the price after health insurers expressed concern over their ability to cover the cost of the injectable treatment. Despite the small drop in price, Luxturna is still significantly more expensive than almost every other medication on the global market, including two separate gene therapy treatments approved last year by the FDA. Luxturna is the first gene therapy that treats an inherited condition. It has proven to improve vision for those with a rare form of inherited blindness that is estimated to affect less than 2,000 people in the US.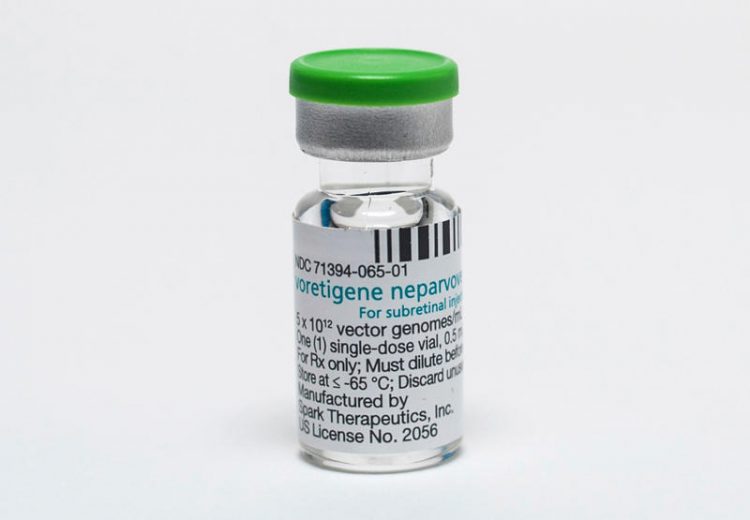 Photo: Spark Therapeutics
Luxturna is a one-time injection that uses a virus to deliver a replacement gene into the retina tissue of people born with the specific mutation that causes blindness. The treatment costs, $425,000 per injection and sufferers need one for each eye.
The developers of Luxturna argue that genetic therapies are intended for one-time use, setting them apart from traditional drugs that are taken for months or years and justifying the sky-high price. However, even among genetic therapies, Luxturna is still an outlier. Two customized gene therapies for blood cancer were approved last year and cost USD 373,00 and USD 475,000 respectively.
"We wanted to balance the value and the affordability concerns with a responsible price that would ensure access to patients," said Spark Therapeurics CEO Jeffrey Marrazzo told The Star.
However, Marc-André Gagnon, a pharmaceutical policy researcher at Carleton University told CBC News that if this is a sign of things to come, prices for this type of treatments could get even higher: "We've had these promises for a very long time that we'd have these gene therapies, but if we set the price at such a high level you open the floodgates and things will get worse from there."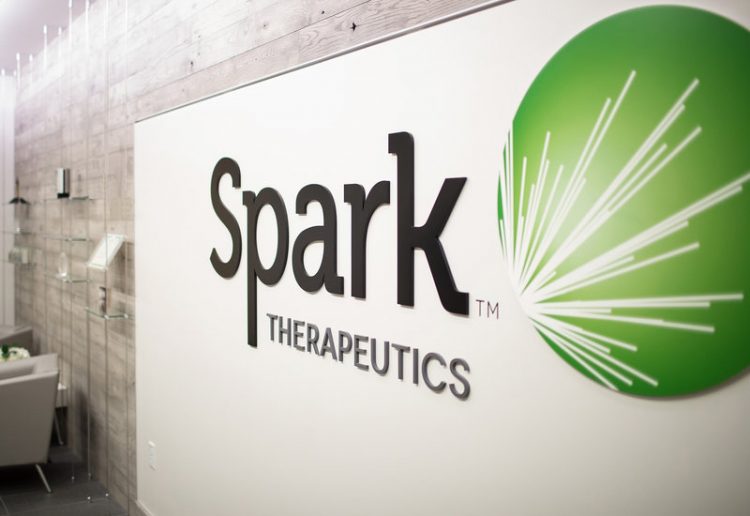 Photo: Spark Therapeutics
Many older more conventional drugs for rare diseases can cost thousands of dollars a year and can quickly run into the millions. An example is the drug Spinraza, which treats a rare neuromuscular disorder and costs USD 750,000 for the first year's supply. Subsequent supplies cost USD 375,000, and the patient is intended to take the drug for the rest of their life. Obviously, the patient ends up paying millions of dollars, so Luxturna's  price sounds like a bargain in comparison, but most people still consider it outrageously expensive.
The government does not regulate drug prices in the U.S., thus enabling drug companies to set their prices like any other manufacturer. Historically, drug developers have offered little explanation for their rates, other than the cost of development. Recently, however, Congress, insurers, hospitals, and patients have all shown increasing consternation over the prices and are demanding answers. This growing backlash has led to some drug makers offering more detailed explanations.
Philadelphia-based Spark Therapeutics argues that the cost for a lifetime of blindness can easily exceed $1 million when considering lost earnings and caregiver wages. They expect the drug's effect to last a long time, if not a lifetime, although so far the company has only tracked patients going on four years, hardly proof of long-term effectiveness. A preliminary analysis by the non-profit Institute for Clinical and Economic Review found that the drug would have to be significantly cheaper "to be a cost-effective intervention," and assumes that the drug would maintain the patients' vision for ten years.
"Spark Therapeutics is charging as much for Luxturna as they think they can get away with. Our system cannot handle unjustified prices like this," David Mitchell, founder of the U.S.-based Patients for Affordable Drugs, said in a statement on the organization's website.
However, given that Luxturna received FDA approval and had shown strong study results, experts believe that U.S. insurers will likely cover the treatment.
"If they decided not to cover it they would immediately have to face negative publicity," Meredith Rosenthal, a professor of health economics at Harvard University said to CBC News. She added, however, that while insurers can negotiate price cuts on conventional drugs with several competitors, they have little if any leverage on the prices of breakthrough medicines.
Spark will offer alternative payment plans to insurers in an attempt to deflect some pricing concerns, including installment plans that would break up the payment over several years. Under one arrangement with a non-profit insurer, Spark will repay some of Luxturna's costs if patient's vision doesn't improve as expected, although the company did not disclose how much.