She may be little but I'm sure she has a great spirit!
This it Jyoti Amge, a 15 year old girl from India, that's about the size of your typical 3 year old. Jyoti suffers from a form of dwarfism called achondroplasia which prevents her body from fully developing; doctors say she's going to look like a little girl even when she's 30.
The little girl learned to accept her condition and even said she enjoys her celebrity status. She is no different than your average 15 year old, she loves listening to music, watching DVDs and hopes she'll one day become a popular Bollywood actress. She has recently recorded a music album with her favorite singer, Mika Singh.
Not bad for someone who's 58cm tall and weighs a mere 5 kilograms…not bad at all.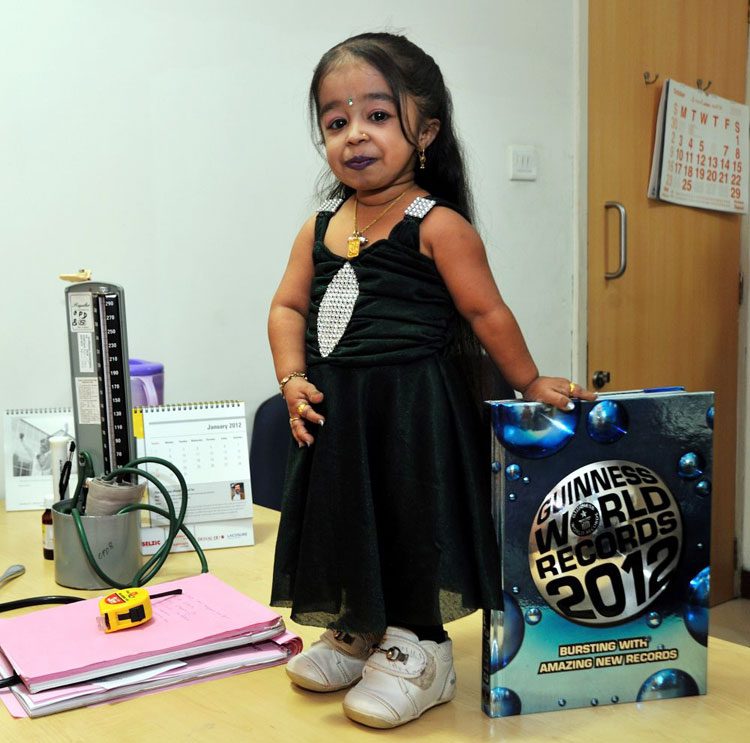 Photo: Ashesh Shah/Wikimedia Commons