Aleeda Rodriguez Pedrasa has one of the most unusual jobs in the world – she gets paid by the Cuban government to make sure that a statue of John Lennon in Havana always has a pair of glasses on when tourists come to take a picture with it.
In 1964, Fidel Castro declared a ban on Beatles' music in Cuba, as part of his all-out war against capitalism, but the band was so popular that people steel smuggled copied of their records into the island nation. But when John Lennon became an outspoken political dissident, criticizing the United States for its involvement in foreign affairs, Castro openly embraced him, and in the year 2000, on the 20th anniversary of Lennon's death on December 8th, he even unveiled a bronze statue of the legendary musician, in the Havana park that bears his name.
The statue of John Lennon sitting on a park bench quickly became a major tourist attraction, but also a target for thieves who loved nothing more than to steal the artist's iconic round-lens glasses. In the beginning, the Government would replace the stolen accessories with new ones, but the new pair wouldn't last long. It got really old really fast, and that's when Aleeda Rodriguez Pedrasa came into the picture, as the guardian of the glasses.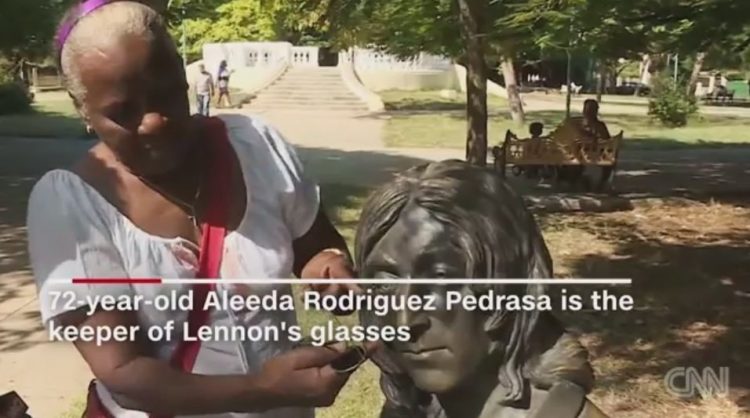 Read More »