For the past five years, 44-year-old Finish-Syrian Rami Adham has dedicated his life to helping the children of Aleppo cope with the horrors of war by smuggling toys into the besieged city.
Rami Adhman was born in Aleppo, but moved to Finland with his family in 1989. When the Syrian civil war started, in 2012, he decided he had to help the children of his native city in any way he could. In the beginning, he never planned on taking toys, thinking that food, medicine, and drinking water were the things that mattered most. However, on one occasion of crossing the border, his daughter told him she wanted to donate her toys to the kids of Aleppo. He took the girl up on her offer, and upon seeing the joy on the Syrian children's faces when he took the toys out of his backpack, he decided to make them a priority on his subsequent runs.
Adham soon became known as the "toy smuggler" and the "Santa of Syria". He has so far made the journey from Helsinki to Aleppo 28 times, and doesn't plan on stopping until the war ends. Until two years ago, he crossed into Syria through the border with Turkey, but after it closed down, he started crossing into the war-torn country illegally, carrying an 80kg bag of toys on his back all the way to Aleppo. It's a dangerous trip that he has to make by foot, because it's dangerous to drive through rebel-held and government-held districts. But those aren't the only forces he has to avoid, as he claims that his humanitarian efforts have also made him a wanted man by ISIS and Shia militias in Syria.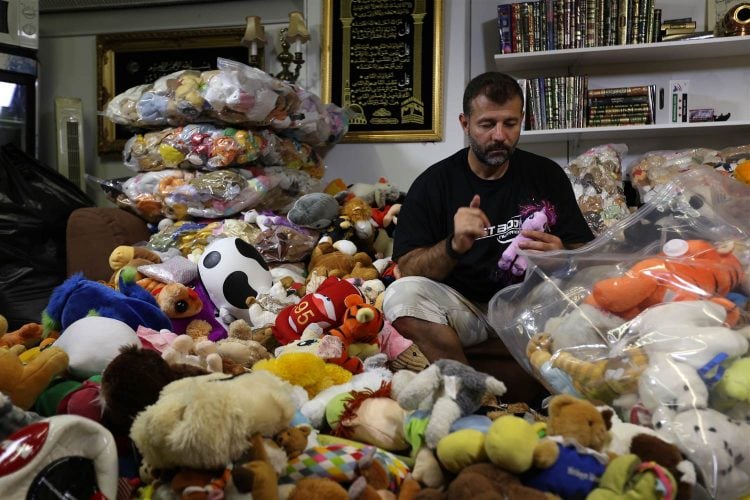 Read More »