A young Chinese woman recently ended up in the hospital with multiple broken ribs after a coughing fit caused by eating spicy food.
If you've ever eaten something spicy, you already know that it can cause a bit of coughing. What you probably didn't know is that in extreme cases, spicy food-induced coughing can actually cause bone fractures. Case in point a Chinese woman from Shanghai, who, because of being too skinny and having poorly-developed musculature, broke no less than four ribs while coughing because of spicy food.
The woman, surnamed Huang, told doctors in her native city of Shanghai that she was eating spicy food which, at one point, caused her to start coughing. During a particularly strained cough, the young woman allegedly heard a sharp crack from her chest area, and immediately began to experience pain when breathing and trying to speak.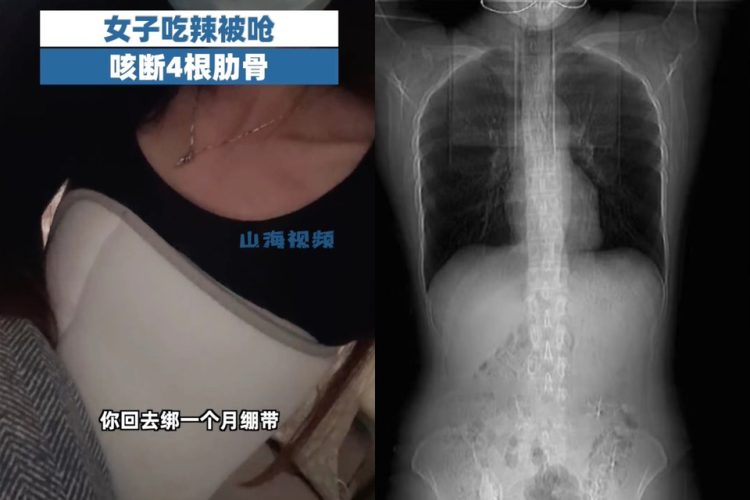 Read More »