A Bolivian petty thief recently made international news headlines after it was reported that he managed to escape from jail by squeezing through the bars of his jail cell.
Jorge Mantilla, aka "Coco", was originally arrested by police in La Paz last week, after a CCTV video showing him breaking into a residence in the Bolivian capital was posted on social media. Coco was known as "the thief of Villa Fatima" after the area he usually operated in, and was carrying a variety of tools to help him break into houses when the police apprehended him. He was charged with burglary and taken to a local jail to await sentencing. However, he didn't spend much time there as last Saturday he managed to escape his jail cell by squeezing through the metal bars when the guards weren't looking.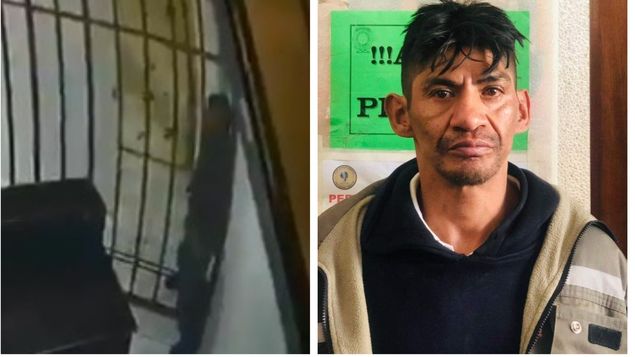 A surveillance video of Mantilla using his slender figure to simply pass through the metal bars of his cell and then somehow walk out of the jail was leaked last weekend, which both embarrassed the local police and motivated them to apprehend the fugitive. During a large scale operation in a popular part of La Paz, police officers managed to capture Coco, who reportedly planned to flee the country to neighbouring Peru.
The skinny escape artist is now once again behind bars, under 24h surveillance.