Pastor Lethebo Rabalago of Mount Zion General Assembly, in Limpopo, South Africa, has recently been accused of endangering his congregates' lives by spraying them with insect repellent, as a healing method.
This bizarre practice first made news headlines in South Africa after photos showing Pastor Lethebo Rabalago spraying what looked like Doom bug spray in the faces of various congregates, were posted on the Facebook account of the Mount Zion General Assembly. One photo of a woman was captioned: "Mrs Mitala. The Prophet called sick people to come forward. She went to the forth and told the Prophet that she suffers from ulcer. The Prophet sprayed doom on her and she received her healing and deliverance. We give God the glory!"
Doom is a popular brand of insect repellent with serious adverse effects if inhaled (vomiting, seizures, or the loss of consciousness) or if it comes in contact withe the eyes, but Pastor Rabalago doesn't seem too concerned about it. In a telephone interview with enca, the controversial "holy man" admitted to spraying his sick congregates with Doom bug spray as a way to heal them, adding that so far none of them have reported any side-effects following the ritual.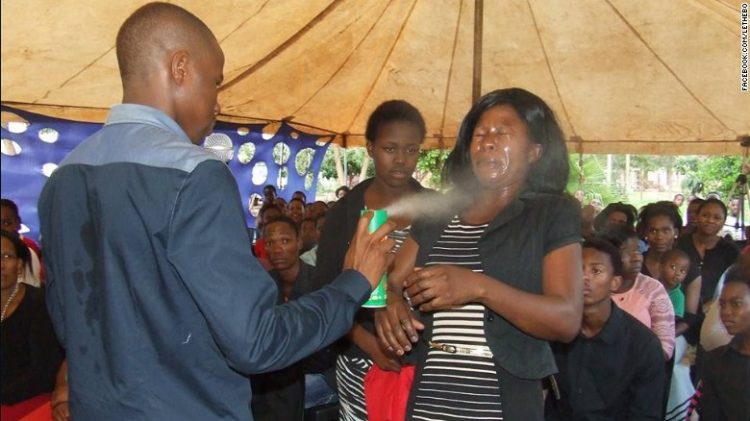 Read More »