26-year-old Anna Cherdantseva, from the city of Ufa, in Russia's Bashkortostan Republic is a full-time sofa tester, spending up to 10 hours every day trying out new sofas for comfort and safety.
Last month, Russian furniture giant MZ5 Group announced that it was taking application for a new position – full-time sofa tester. Although all new products are tested in a specialized laboratory, management decided that in order to better meet the needs of consumers it needed some feedback on real-life use of its sofas. In just a few days, MZ5 received over 5,000 job applications from people eager to spend most of their time sitting and lying on sofas.
"We were selected candidates in several stages," MZ5 Group spokesperson Anastasia Russkih said. "Initially we checked their CVS, and then we let them tell us why they wanted the job." Eventually, the furniture company shortlisted just 7 candidates, out of which Anna Cherdantseva, a 26-year-old marketing expert, proved to be the most suitable for the job.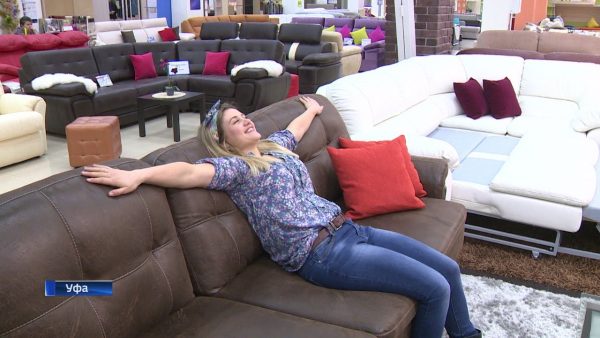 Read More »