You may not of heard of it before, but Solid Rain has been helping Mexican farmers fights severe droughts for over a decade. The miracle powder is actually a super absorbent polymer that can soak up water up to 500 times its original size and keep it in the ground for up to a year.
The story of Solid Rain began in 1970, when the United States Department of Agriculture developed a super absorbent product made from a type of starch known as "super slurper". In the U.S., it has mainly been used in disposable diapers, to help keep baby bottoms dry, but a Mexican chemical engineer saw this magic powder as an opportunity to effectively fight the drought plaguing his country.
Sergio Rico Velasco developed and patented a different version of potassium polyacrylate that could be mixed with soil and slowly feed water to plants over a long period of time. His company, Solid Rain, has been quietly selling the product to Mexican farmers for over 10 years now.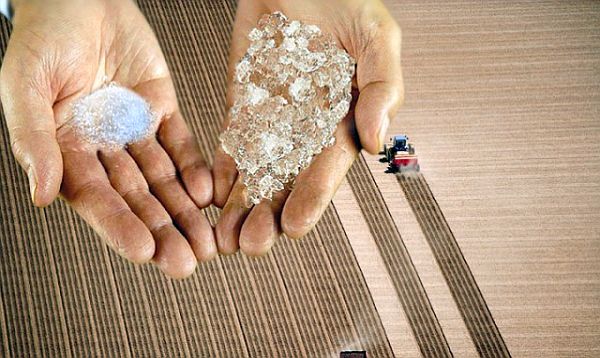 Read More »