If you thought your grandpa was cool for his age, you've probably never heard of Bernhard Enste, the legendary "techno grandpa" of Berlin. When other 68-year-olds turn in for the night, he's just getting ready to hit the hottest techno clubs in the German city and party until dawn with kids young enough to be his grand-children. They worship him, by the way, as he represents their hope for a happy old age.
Bernhard Enste wasn't always the techno grandpa. He was born into a Catholic family in Mainz, and grew up dreaming of one day becoming a priest and converting the Eskimos to Christianity. That didn't work out as planned, and he became a carpenter instead. At age 40 he got tired of working with wood and became an artist. Ten years later, his only son succumbed to cancer and his marriage fell apart. He felt that he needed to get out of Mainz, so he moved to Berlin, where he discovered the techno scene.
Growing up with The Beatles and Santana, techno always sounded more like noise than music to Bernhard, but all that changed when some friends invited him to a rave one night. The bass, the flashing lights and the energy of the crowd appealed to him instantly and clubbing became his thing. Today, he spends most his nights in Berlin's many techno clubs, where he dances until the late hours of the morning.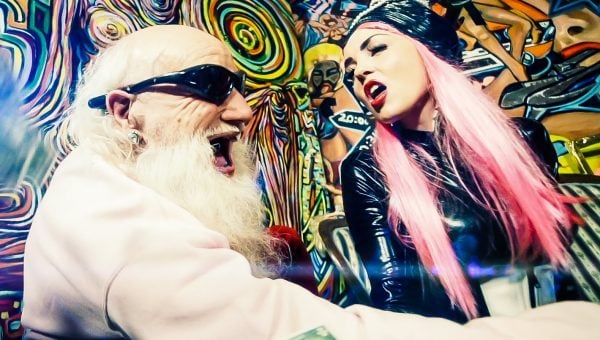 Read More »