Just outside the city of Atlanta, in Georgia, lies one of the strangest, most disturbing hiking trails in the world – Doll's Head Trail. Faithful to its name, this 1.5-mile course is lined with creepy doll heads that seem to be following you with their gaze as you walk by.
Long before it became home to the world's creepiest hiking trail, Georgia's Constitution Park was a huge 19th century brick laying site. But that shut down half a century ago, giving nature the chance to reclaim it, along with the deep clay pits which have since been flooded with rain water and created the network of ponds known as Constitution Lakes. And despite being located just a few miles from downtown Atlanta, this natural haven is home to several species of wild birds and even big game like deer. But the thing Constitution park is most famous for is its unique hiking trail, Doll's Head Trail.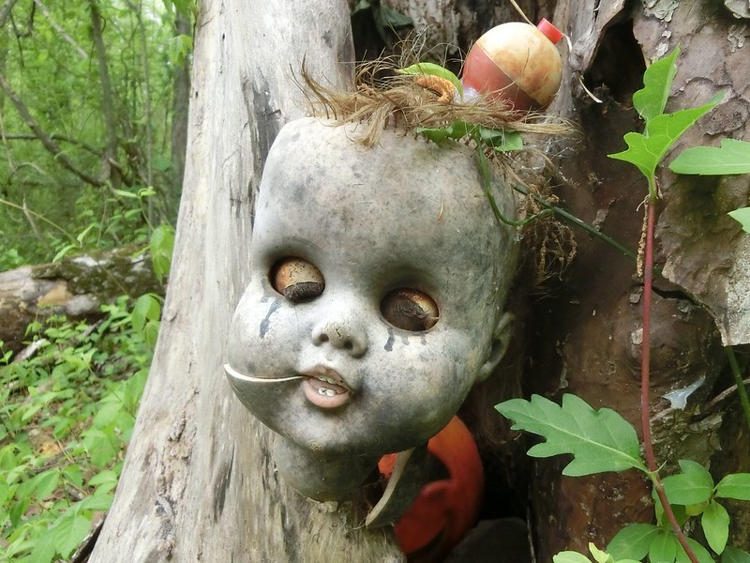 Photo: Marcus O. Bst/Flickr (CC by 2.0)
The 1.5-mile-long hiking trail is the brainchild of Atlanta area carpenter Joel Slaton. He originally used the junk he found on his regular hikes through Constitution Park to build artistic displays, but the trail gradually became a collaborative project of several regular hikers in the area. Nowadays, it's considered public art built by the public, and anyone can contribute to it as long as they use junk found on Constitution Park grounds.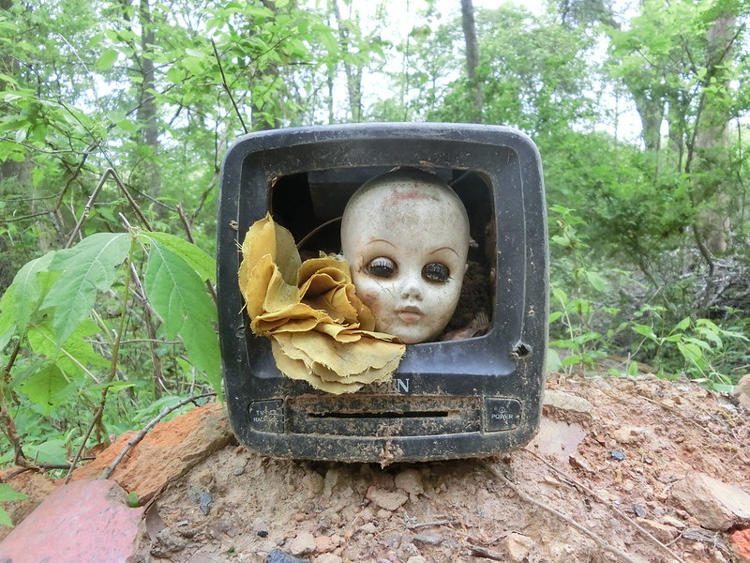 Photo: Marcus O. Bst/Flickr (CC by 2.0)
"During my hikes at Constitution Lakes, I began finding doll, bicycle, automobile and appliance parts. These became the original displays," Slaton told CNN. "The trail started as sort of a joke for the few regulars who ventured that far back to stumble upon them. Subsequent South River clean-up projects turned up intact dolls. These activities, plus years of illegal dumping, are where most of the stuff comes from. The trail is now public art, built by the public."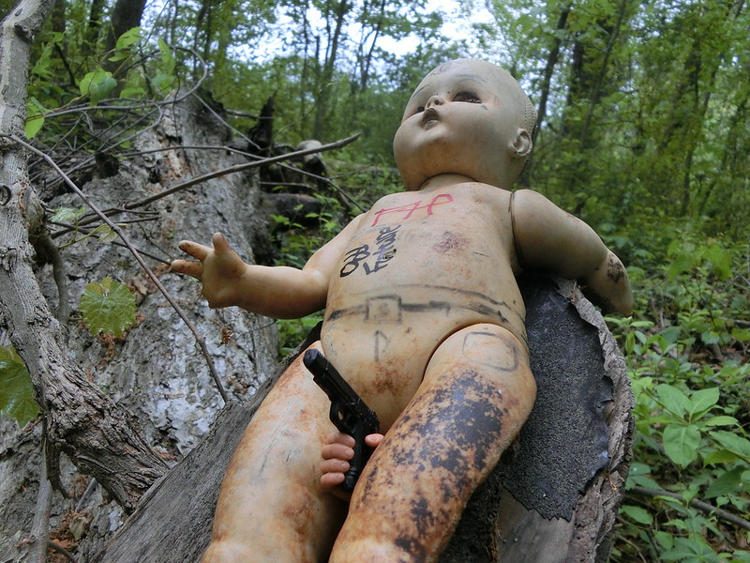 Photo: Marcus O. Bst/Flickr (CC by 2.0)
The dozens of disembodied doll heads, many of them part of complex art displays, create an eerie atmosphere, but knowing that civilization is just a few hundred meters away keeps the fear factor at manageable levels. Still, Doll's Head Trail is considered by many the creepiest hiking trail in the US, even the world.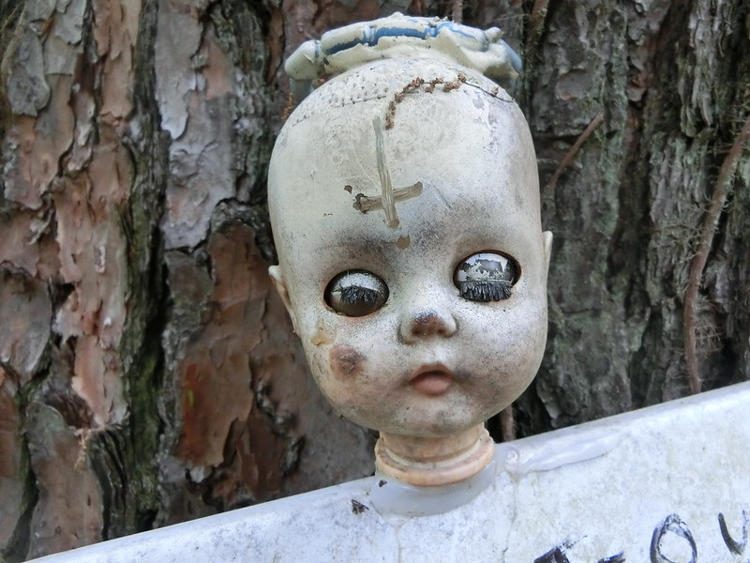 Photo: Marcus O. Bst/Flickr (CC by 2.0)
Apart from the appeal posed to horror fans and adrenaline junkies, Doll's Head Trail also draws people in with its unique combination of natural setting and bizarre folk art displays.
via Neatorama