Vladimir Ilich Lenin, the founder and first leader of the Soviet Union, lives on in the hearts and minds of the Russian people, but also in one little-known geoglyph in the country's Siberia region – pine tree forest that spells "Lenin" in Cyrillic letters.
Russian photographer Slava Stepanov was planning a business trip to the city of Omsk, when he remembered a fascinating Google Earth satellite image captured in that region a few years earlier. Taking a day off from work, Stepanov decided to drive to the town of Tyukalinsk and look for a very common-looking grove on the outskirts of the settlement. Planted in straight rows, typical for man-made forests, the pine grove only revealed its secret when Stepanov released his drone to get a view from high above.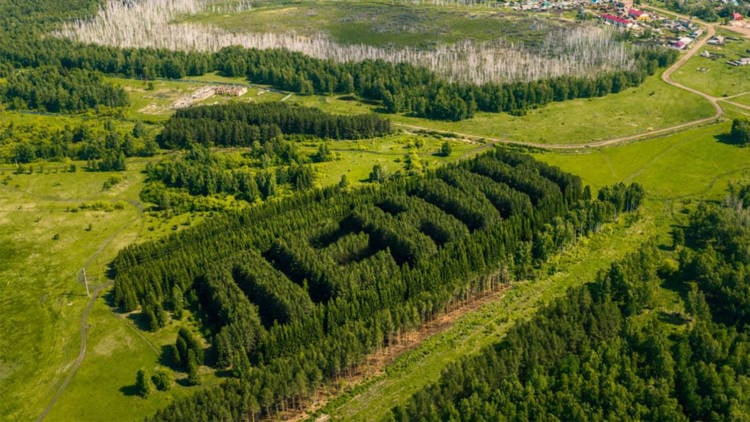 Photo: Slava Stepanov/Instagram
Stretching for 300 meters from one side to the other, with letters reaching 8.2-meters-high was the name "Lenin" spelled in Cyrillic characters. Although the exact origin of this mythical Soviet geoglyph is unknown, Stepanov says that it was most likely the result of a communist anniversary celebration from the 1970's.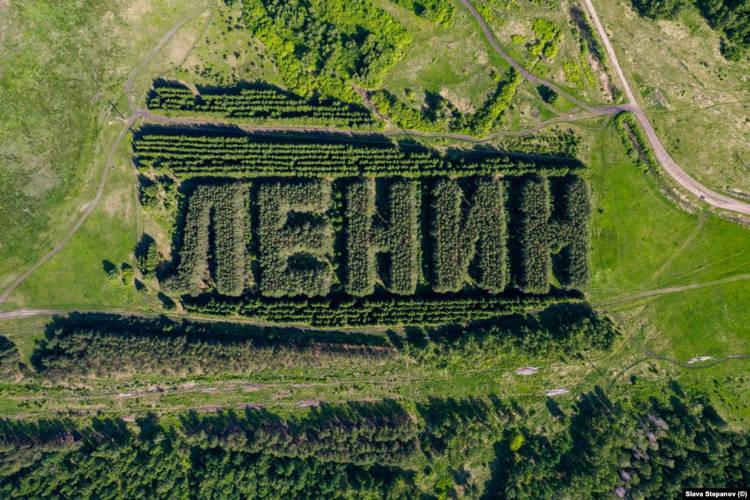 Photo: Slava Stepanov/Instagram
"In the U.S.S.R., people were very focused on anniversaries, especially the birthday of Lenin and the anniversary of the 1917 October Revolution," Stepanov told Radio Free Europe. "Every factory, every enterprise, or even whole villages tried to somehow congratulate higher, stronger, more powerfully; to be more interesting and more noticeable than the rest. Among other things, there was an idea that communism would be eternal."
View this post on Instagram
While the 'Lenin'-shaped forest won't last an eternity, at the time it was planted, that's likely what the forest was designed to symbolize.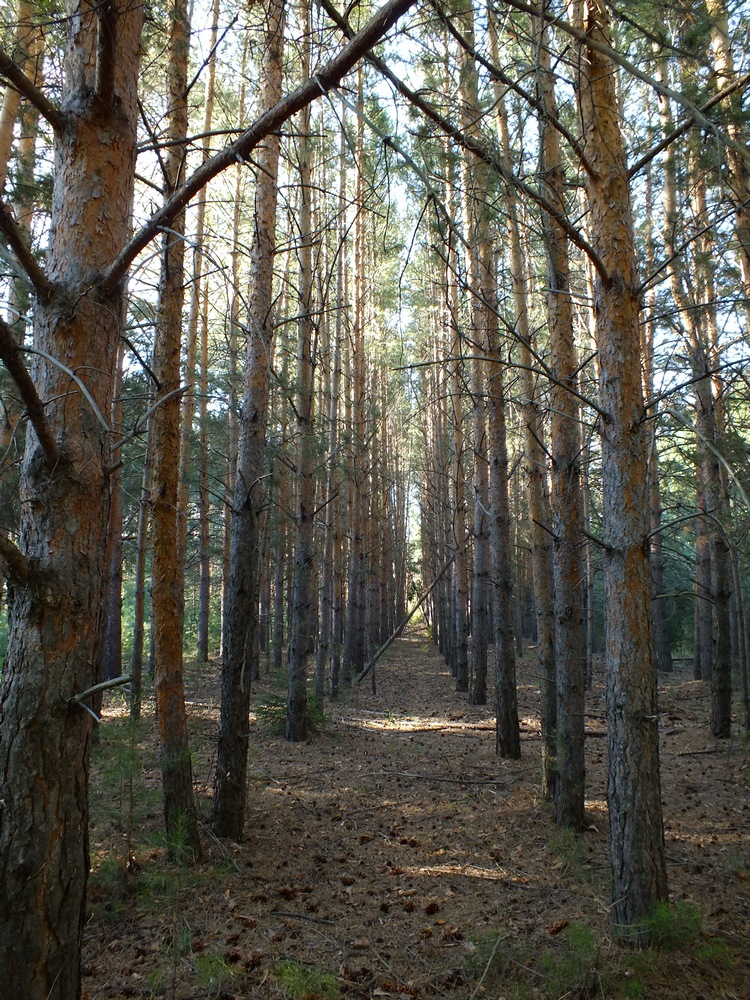 Photo: Natalya Aksentieva
Interestingly, the Lenin forest is one of dozens of mythical Soviet-era geoglyphs scattered all over the Russian Federation.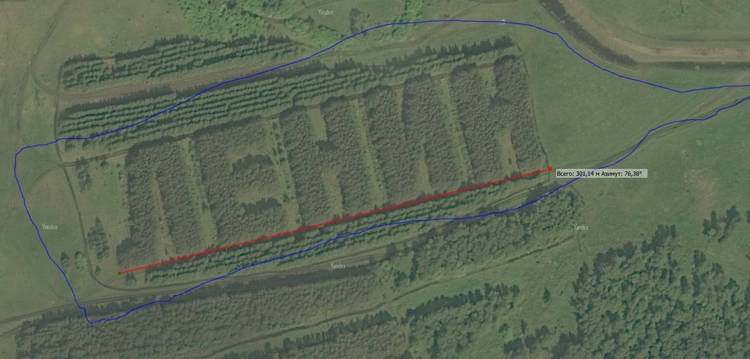 Such unique landmarks are not unique to the former Soviet Union. Last year, we wrote about Jimmie Luecke, a Texas farmer who signed his name using trees as letters in the late 1990's.