South Africa's Mmabatho Stadium is famous for its unusual design, which features elevated stands that don't actually face the pitch but other stands.
Built in 1981, during the apartheid era, Mmabatho Stadium is often cited as an example of impractical architectural design. It was commissioned by Lucas Mangope's government which ruled the Bophuthatswana Bantusan and designed by Israeli architect Israel Goodovitch and engineer Ben Abraham. They came up with an unconventional concept that went against pretty much every basic principle of stadium design, and not in a good way. However, authorities apparently loved the idea and went ahead with the construction. After it was inaugurated, it didn't take long for people to realize that its weirdly elevated stands didn't offer the best view of the action on the pitch and actually required them to turn their heads to the side in order to watch the match.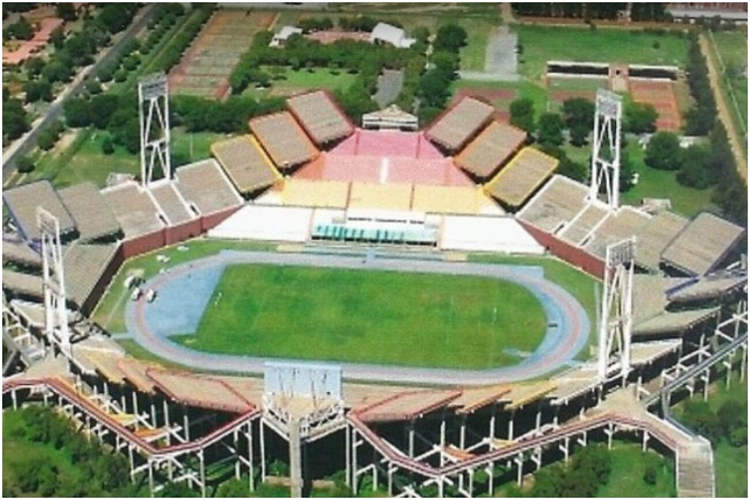 Located 300 km from Johannesburg, close to South Africa's border with Botswana, Mmabatho Stadium is the African nation's fifth largest stadium, but it rarely sees any use these days because of its impractical design. It was the home of the Mmabatho Kicks of the now-defunct Bophuthatswana Professional Soccer League, but once the Bantusan era ended, teams and events migrated to other venues.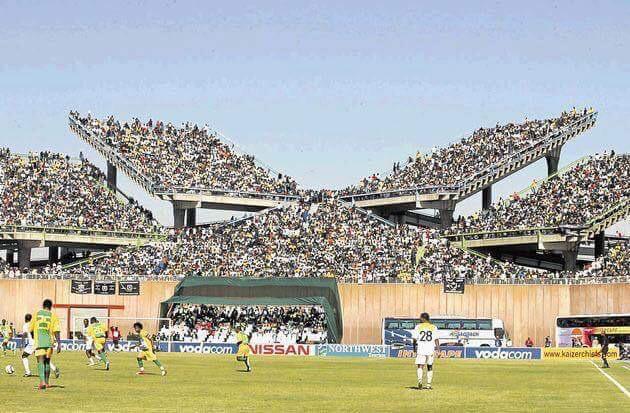 The unusual design and poor viewing experience were the main reason that Mmabatho was snubbed during the 2010 FIFA World Cup both for official games and even as a training field. The only action it sees these days involves occasional charity matches and neutral ground games between South African soccer clubs.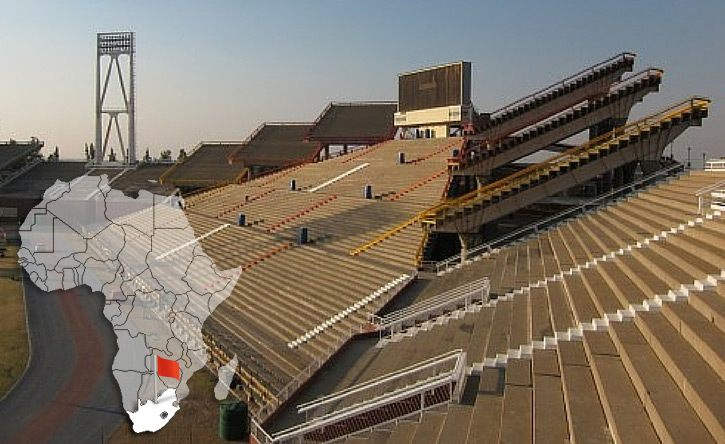 The 59,000-seat structure is most often described as "curious", "strange" and even "bizarre", but some actually view it as a work of art, and even compare it with a bloomed tulip. Unfortunately, the sharp angles, quirky geometry, and the fact that the stands are too far from the pitch make Mmabatho a poor stadium, at least as far as fans are concerned.
As bold as Mmbatho's design may be, its blatant lack of functionality has relegated this massive stadium to the rank of monument to a bygone era, and has inspired no imitations.