Up until four years ago, Monet's Pond, a small body of water just outside Seki City, in Japan's Gifu Prefecture, didn't even have a name, but thanks to social media and a catchy nickname, it has become one of the most popular tourist destination in the Land of the Rising Sun.
Before it became known as Monet's Pond, this hidden gem was called Namonaki, or "Nameless Pond", and what's even more interesting is that it was never meant to be a tourist attraction. It was originally designed as an irrigation reservoir, but after it fell into disrepair during the 1990s, the owner of the neighboring  Itadori Flower Park took it upon himself to clear the overgrown weeds and clean it up. With the help of the neighborhood council, the man filled the lake with clean water from Mt. Koga, and planted beautiful water lilies. Later, Japanese carp were donated by local owners who could no longer care for them. But it would take over a decade and a half for this pristine body of water to reach its full potential as a tourist attraction.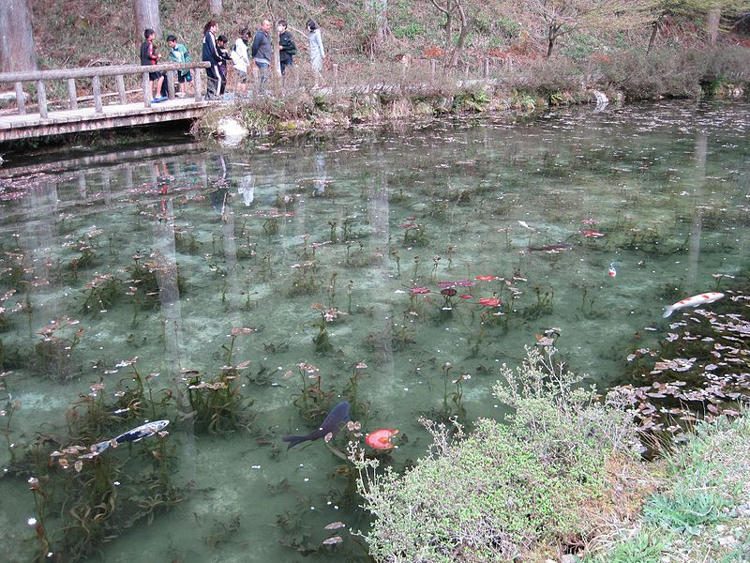 Photo: Hmori1960/Wikimedia Commons
According to GoGifu, in the summer of 2015, photos of the beautiful Namonaki Pond – with its crystal clear water, colorful Japanese carp peacefully swimming around, and dozens of water lilies that made the whole scene look like a Monet painting – went viral on the internet. People couldn't stop talking about how beautiful it was, asking if this was a real place and where it could be found. Some compared it to a real-life Monet painting, calling it Monet's Pond. The name stuck, and even though locals still refer to the pond as Namonaki, the whole world knows it as Monet's Pond.
After becoming an online sensation in 2015, more and more people started visiting Monet's Pond. By November of that year, over 3,000 people had stopped by, and by May of 2016, during the Golden Week holiday period, it was reported that 3,000 people visited the place every day. Even today, photos of the pond go viral online from time to time, and the number of tourists is still growing, thank in no small part to photo-sharing platforms like Instagram.
An interesting thing about Monet's Pond is that it looks different depending on the season. For example, water lilies bloom from late may to late October, whereas fresh green water lilies can be seen from mid-April to late November, with colored ones visible from late December to late July. In November and early December, the pristine water of the pond perfectly reflects the autumn leaves of the surrounding maple trees. So no matter when you choose to visit, this place always something to offer.
Japanese blog Taiken reports that tourists are not allowed to feed the fish at Monet's Pond, because it makes the clear water dirty. Photography fans are advised to visit in the morning to take advantage of the best light and beat the crowds. This place is only slightly larger than a tennis court so it can get pretty crowded.