Ever since 1975, a majestic monkeypod tree growing on the Hawaiian island of Oahu has been the symbol of electronics and technology giant Hitachi, making it one of the most beloved corporate symbols of Japan.
The so-called "Hitachi Tree" is one of the several monkeypod trees growing in the privately-owned Moanalua Gardens, once the childhood home of King Kamehameha the IV, but it gets by far the most attention from tourists, with staff members claiming that around 1,000 people visit it every day. Most of them are Japanese, and there's a good explanation for that. The tree has been used as a symbol by the Hitachi Corporation for nearly five decades, and millions of Japanese grew up seeing its beautiful crown on TV every day and humming its very own catchy jingle.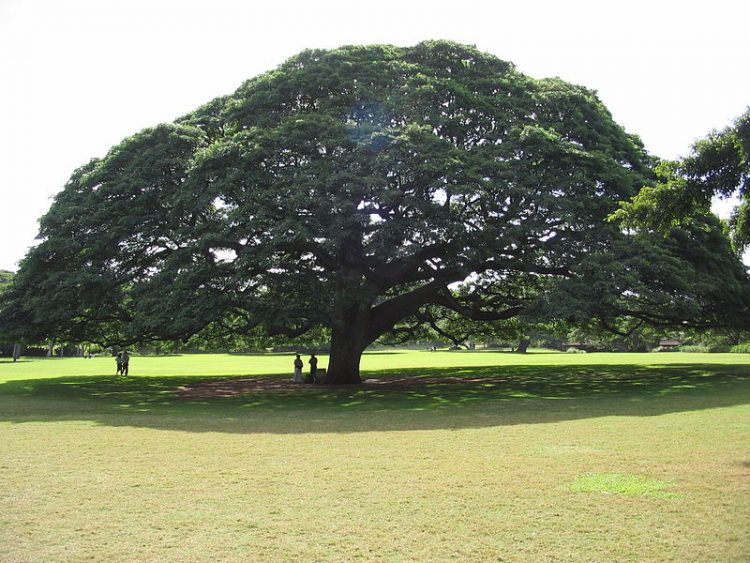 Photo: KeithH/Wikimedia Commons
"The Hitachi Tree is a major promotional symbol of the Hitachi Group," the electronics giant's website states. "The first TV commercial for the Hitachi Tree appeared in 1973 in order to promote the Hitachi Group. It symbolized the Group's spirit of bringing its whole strength to a wide variety of business fields in Japan in order to contribute to society. Since then, the Hitachi Tree advertisements focused on the domestic market, have continued in various forms, including newspapers and magazines, on public transport, in picture books, and through photography competitions on the theme of trees."
So how important is the Hitachi Tree to the company it's named after? Well, important enough for the Japanese company to pay more than 45 million yen ($400,000) a year to ensure that the tree is well taken care of by the owner of the private Moanalua Gardens. At least that's what it paid for the previous ten-year pact that was renewed in 2017. According to several sources, the amount was enough to cover two-thirds of the yearly maintenance cost for the entire park.
The Hitachi Tree is 130 years old, measures 25 meters high, and has a huge domed crown that casts a shadow with a diameter of 40 meters. It is protected by a special law, according to which it can only be cut down with the permission of the authorities of Honolulu. But considering the kind of money it brings in just by existing, the owner would have to be mad to cut it down.
Because the reach of the Hitachi Corporation is so large in Japan, the beautiful tree is much more famous there than in Hawaii, or anywhere else in the world. Buses of Japanese tourists arrive at Moanalua Gardens every day, for the specific purpose of visiting the beloved Hitachi Tree.