From eBay to toy stores and gift shops, there are plenty of places to look for rubber ducks, but if you're searching for a brick-and-mortar store that only caters to rubber duck enthusiasts, there's only one place to go – The Duck Store.
It all started a few years ago in Amsterdam, when the owner of a small toy store on Oude Leliestraat, noticed that visitors, most of which were tourists, were particularly interested in rubber ducks. The adorable bathtub toys seemed to always draw people's attention and put a smile on their faces. Then, one day, the owner read the words of Dutch artist Florentijn Hofman – famous for his giant rubber duck art installations – and was inspired to get rid of the other toys and focus solely on rubber ducks. And that's how the Amsterdam Duck Store was born.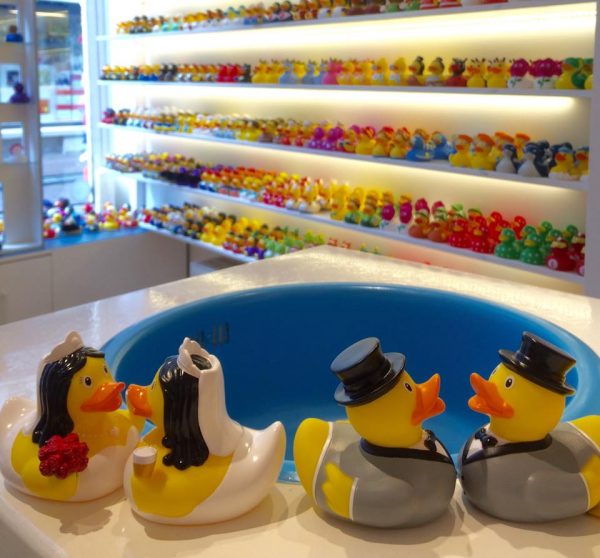 "The rubber duck knows no frontiers, it doesn't discriminate people, and doesn't have a political connotation. The friendly floating rubber duck has healing properties; it can relieve mondial tensions and well as define them. The rubber duck is soft, friendly and suitable for all ages."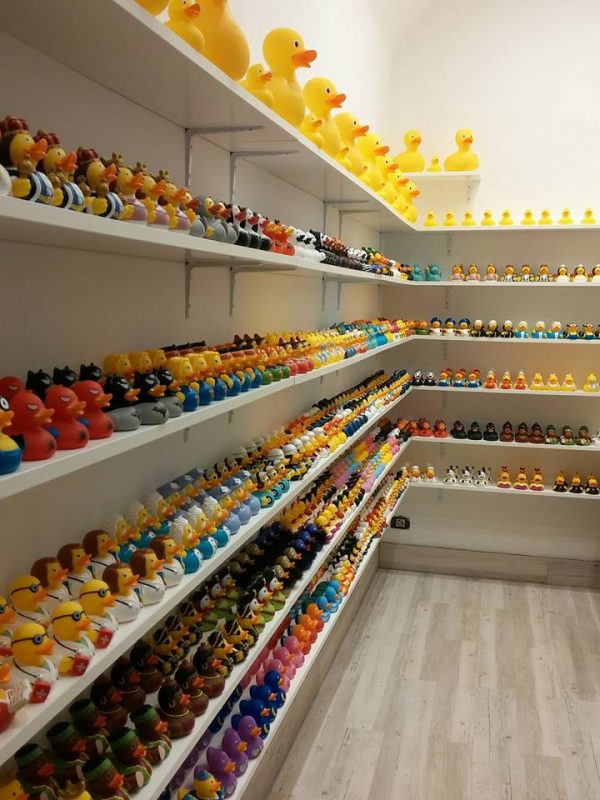 The above quote by Florentijn Hofman had such a big impact on the owner of the Amsterdam Duck Store that it is now plastered on a wall inside the store, as a homage to the power of the rubber duck.
The transformation from a general toy store to a rubber duck specialty shop proved a great idea. People passing by just couldn't ignore the dozens of colorful ducks staring at them from the window. A second glance then revealed that the whole place was full of rubber ducks arranged neatly on shelves spanning from floor to ceiling. At this point, they just couldn't help going inside for a closer look, and most of them walked out with one or more squeaky souvenirs.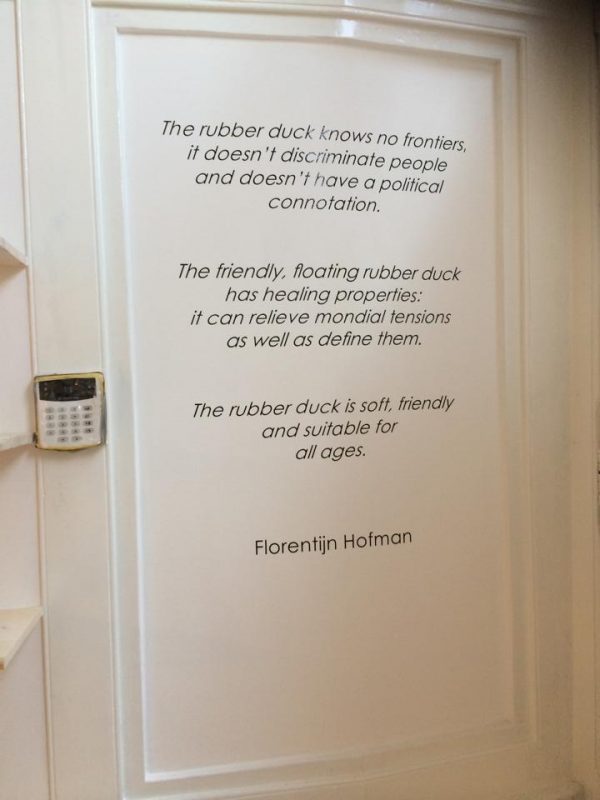 The Amsterdam Duck Store became one of the most popular tourist spots in the beautiful Dutch city, and photos of the thousands of rubber ducks shared on social media actually made some people take the trip just so they could visit it.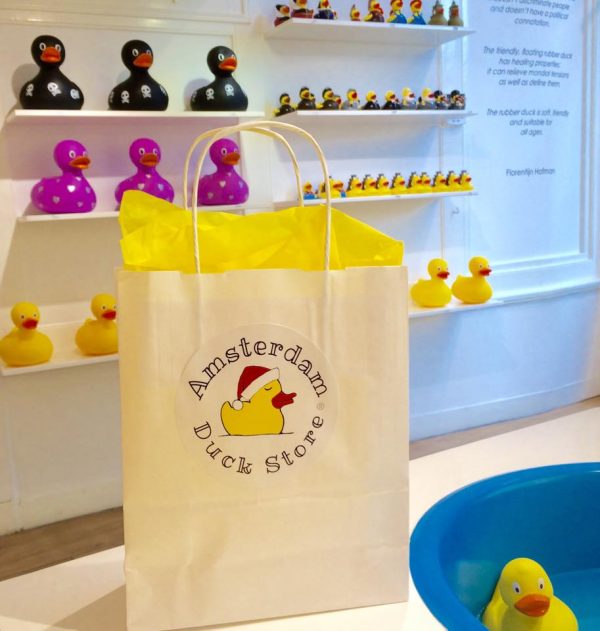 But the Amsterdam Duck Store was only the beginning. In the last couple of years, the specialty duck store has opened branches in several other major European cities, including Venice, Barcelona, Florence, Turin and Mallorca, making their small duck wonderland accessible to a larger number of enthusiasts.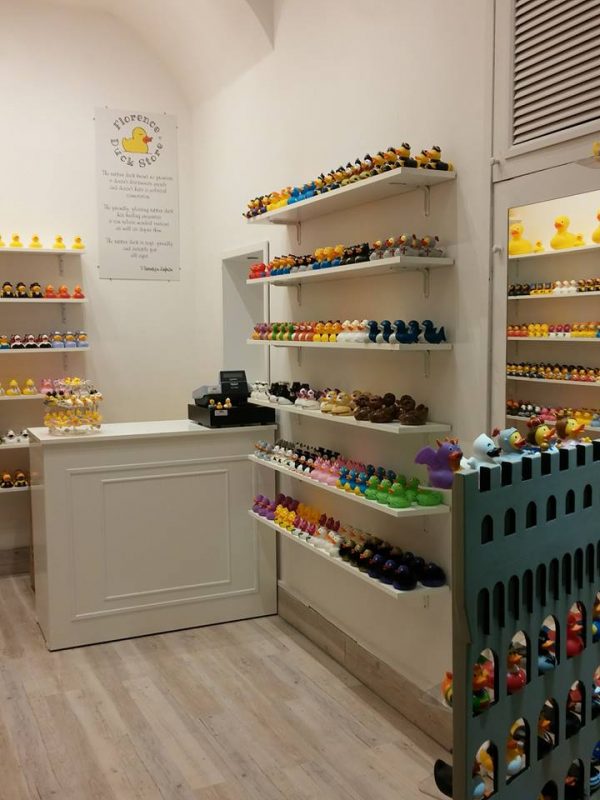 Speaking with Dutch magazine 31MAG, the owner of the Duck Store said that he works with a number of suppliers from around the world, but also creates his own designs which fans can only find at his stores, to make sure that he has the widest variety of ducks imaginable.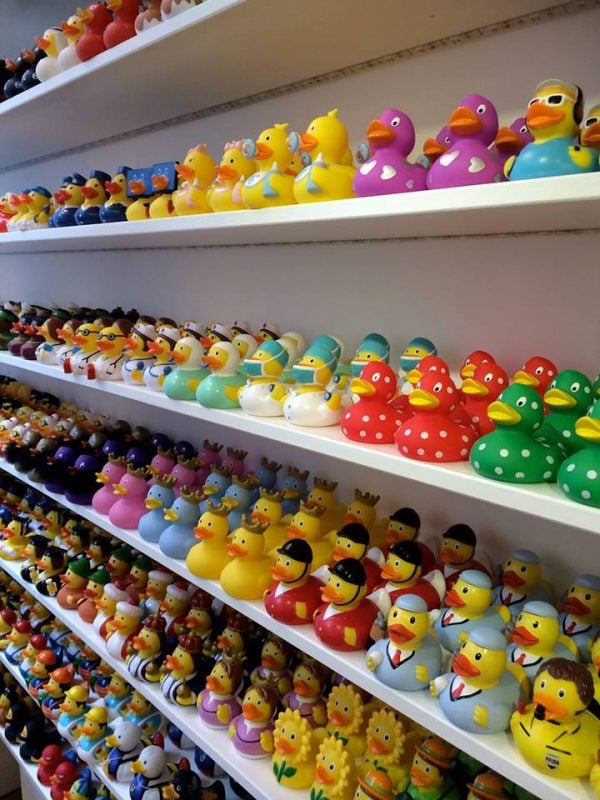 From ducks of various professions (doctor, scuba-diver, astronaut, ninja. etc.) to themed rubber ducks (Christmas Easter, punk rock rubber ducks) superheroes (Batman, Spiderman, Superman, etc.) or ducks dressed as other animals (cows, sheep, sharks), the Ducks Store carries virtually any type of rubber duck you can think of.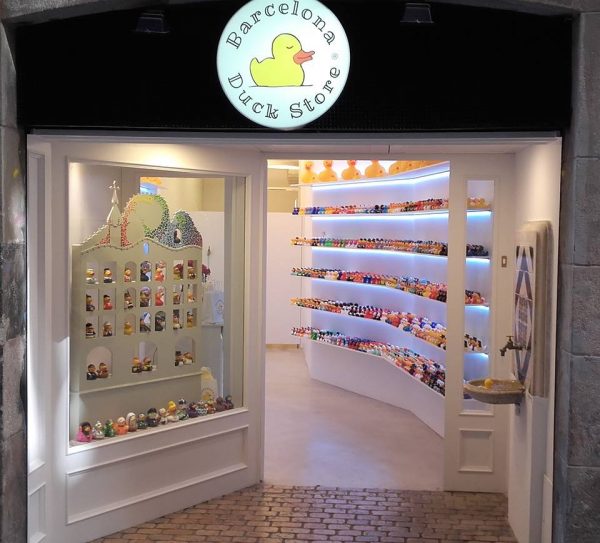 Apart from the wide variety of rubber ducks, the Duck Store also has a cute little pond – more like a little sink – where visitors can test the souvenirs before they buy them.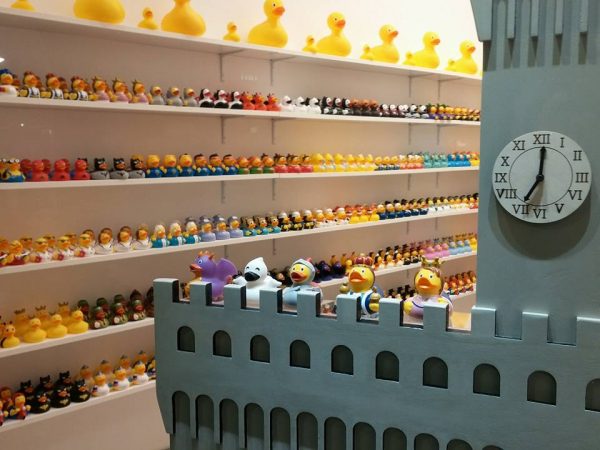 Depending on their size, the rubber ducks are priced between 8 and 15 euros. It's a bit more than most people would pay for a squeaky bathtub toy, but if you consider the experience of being surrounded by thousands of adorable ducks, I'd say the price is pretty fair.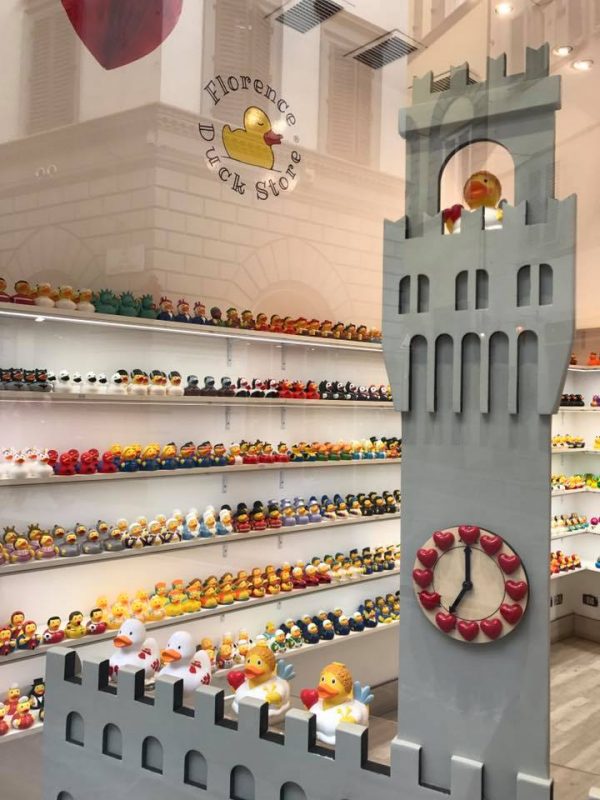 If you're planning on visiting the Duck Store and buying a rubber duck, you should know that they have a clear "card-only" policy. Their motto is "no cash, no robbers".
Photos: Amsterdam Duck Store/Facebook