Here is something you don't see every day – a woman casually waiting for the subway train in Moscow with a full-grown pet fox perched on her shoulder.
A video of the unnamed blonde woman and her unusual pet has been doing the rounds on Russian social media for a week. Its origin is currently unknown, but it went viral after it was uploaded on Instagram by Russian fitness trainer @valerasupertrener. Footage shows a young blonde woman holding the leash of an adult fox perched precariously on her shoulder, as they both wait for the train in a Moscow subway station. The animal doesn't seem particularly concerned about either the other subway riders staring at it, or the train as it storms into the station, which suggests that this is not its first train ride. As the doors open, the woman steps inside while trying to keep her back straight as not to affect the fox's balance.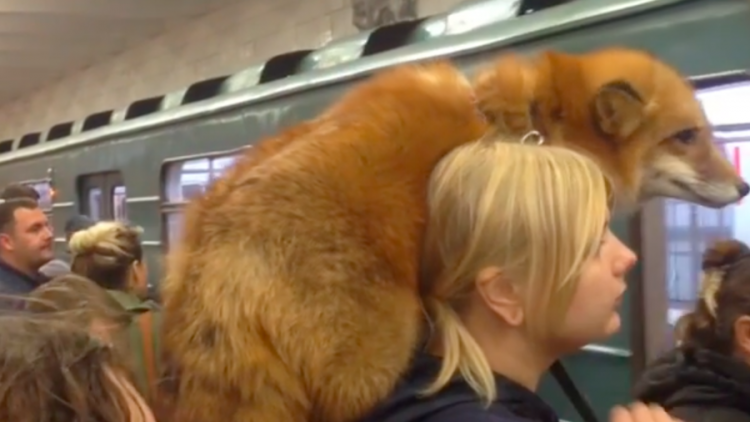 While some social media users accused the owner of the fox of putting other passengers at risk by not putting a muzzle on the animal, most of those who commented on the video found it hilarious. Some even commended the woman for figuring out a way to wear real fur without harming any animals.
"When you want a fur coat but you love animals," one Twitter user joked.
View this post on Instagram
While having a fox for a pet is considered strange in the Western world, it's really not that unusual in Russia. According to RT, in the 1950s geneticist Dmitry K. Belyaev started a breeding program to domesticate red foxes, and a sizeable population still exists in Russia today.