An unnamed man from Guilin, China, has melted the hearts of millions after it was reported that he has been dressing as a woman ever since his sister passed away, 20 years ago, in order to console his grieving mother.
A Pear video showing a man wearing a traditional cheongsam dress while looking after his mother, recently went viral, having been watched over 4 million times. He isn't just any cross-dresser, in fact, he doesn't even prefer women's clothes, but he has been wearing them exclusively for two decades, in order to make his old mother happy. The woman had begun showing signs of mental illness following the death of her daughter, so one day he put on a woman's dress, just to make her happy. She liked it so much that he kept doing it for 20 years.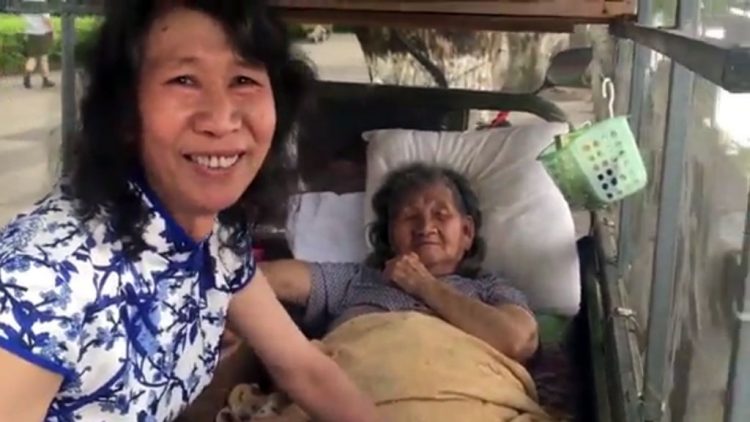 Photo: Pear video screengrab
"The first time I dressed as a woman she was so happy, so I kept doing it," the unnamed man says in the video. "I've basically been living as a woman ever since. I don't own any men's clothing."
Asked if he was embarrassed about what people will say when they see his attire, the man made it very clear that the only think that matters to him is his mother's happiness.
"This is my family's business, if you don't like the way it looks then don't look," he said. "I'm doing this for my mother. Why would I be afraid of people laughing at me?"
Photo: Pear video screengrab
Despite suffering from mental problems, the man's mother seems both aware and appreciative of what her son has been doing for her these last two decades. In the video, she can be heard saying "She is my daughter, when my other daughter died she became my daughter."
As you can imagine, people are in awe of the man's dedication to make his mother happy.
"To make his mother happy, he dressed as a woman for 20 years. It doesn't matter how you view this, you have to praise this man for his filial piety!" one user commented on the touching video.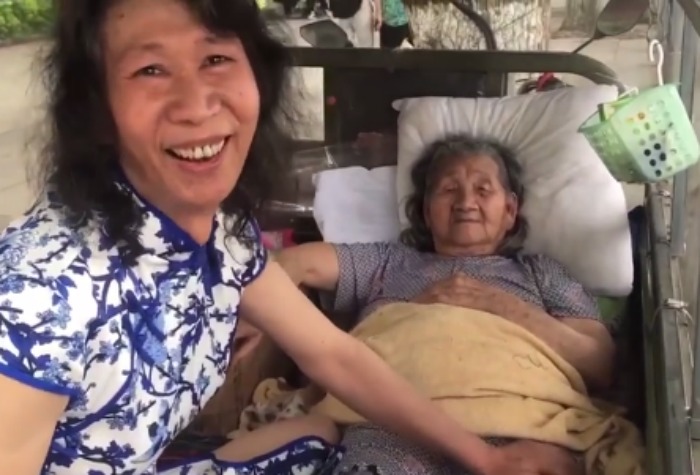 Photo: Pear video screengrab
"This is a real man," someone else wrote.
Others were more critical, saying that "the mother has been successful in controlling her son" or asking "is this filial piety or is he looking for an excuse to be a transvestite?"
Interestingly, this is not the first time we write about a Chinese man dressing as a woman to make his mother happy. A few months ago, we featured the story of Li Yinglai, a 74-year-old man from Kunming, who dresses in traditional women's clothing to please his 96-year-old mother. She apparently always wanted a daughter, but only had two sons. Li decided to at least dress like one for her.