Every weekend for the past 14 years, Li Yinglai, an elderly gentleman from Kunming, China, has been entertaining visitors at the city's Green Lake Park by dressing up in traditional women's clothes, dancing and posing with tourists. But while he loves the attention, he claims that he's not your usual busker, he's just doing this to make his dear mother happy.
74-year Li Yinglai says that his 96-year-old mother always wanted a daughter, but only had two sons. When he was 60, he decided to do his best to make his mother's wish come true by putting on colorful women's clothes and accessories and going out into the streets to show off his girly dance moves. He apparently made quite an impression, as he's been doing it every weekend since.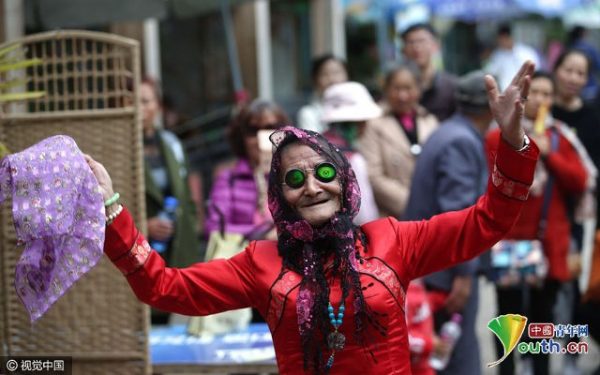 "I do this for my mother," Li said in an interview, two years ago. "My mother has no daughters, and I want to make her happy by wearing women's clothes. I'm happy to wear women's clothes, and I can make others happy too."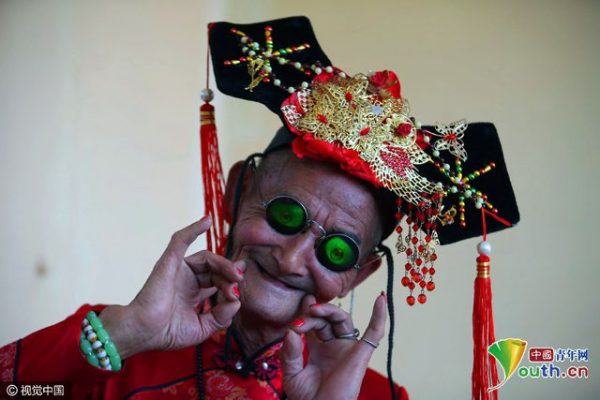 Li, who is not married, has no children, and has never held a steady job in his life, spends most of his time looking after his 96-year-old mother. On weekdays, he wears your average manly clothes, but when the weekend comes, he paints his nails, puts on one of his many traditional attires – which now outnumber his regular clothes – a pair of earrings, bracelets, rings and a wacky pair of glasses, and heads to Green Lake Park to dance and pose for pictures with fans and tourists.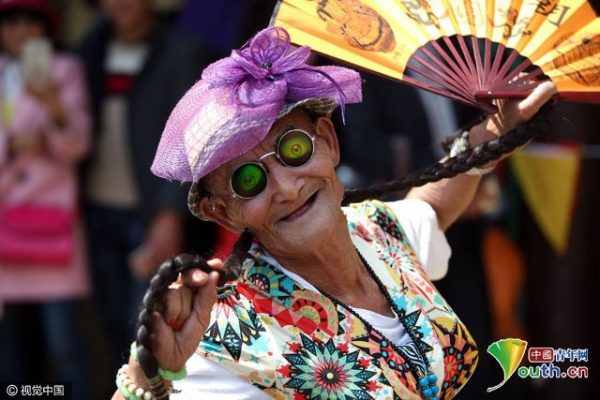 Asked how she feels about his weekend routine, Li's mother simply said ""As long as he's happy, then it's okay."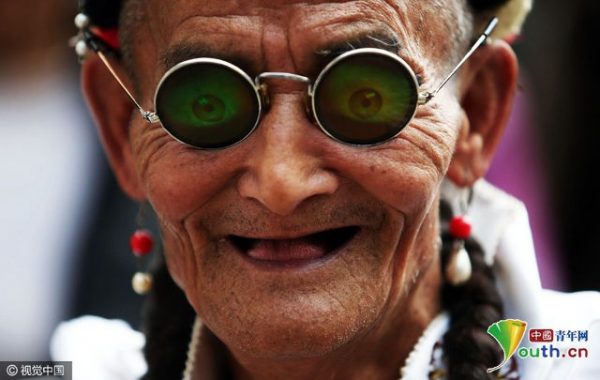 Photos: NetEase
Sources: Shanghaiist, People's Daily