They say money does not smell, but a lucrative venture thought up by a German circus is proof that money can actually stink. The Krone Circus in Munich is in the business of selling lion poop.
Circus are forbidden from performing during the pandemic, so many of them have been struggling to stay afloat in the last few months. Animal circuses have it even worse, as they have dozens of creatures to feed every day, so many of them have been forced to think outside the box in order to stay solvent. The Krone Circus, in Munich, Germany, has come up with a stinky yet profitable business idea – selling jars of poop from their 26 lions and tigers for 5 euros ($6) a pop.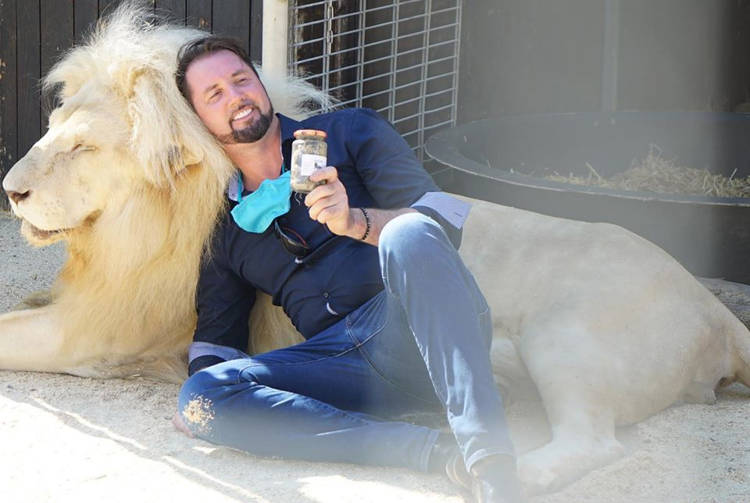 Photo: Krone Circus/Facebook
The wacky idea started out as a joke designed to make people laugh and get their minds of Covid-19, but the jars of big cat poop have proven so popular that the circus has now set up a small shop shaped like the Mr. Poo emoji right in front of its Munich headquarters. Interested buyers can purchase as many poop jars as they want between 10:00 am and 02:00 pm.
Believe it or not, people don't just buy the jars of poop to support the Krone Circus and its animals, or to offer it to friends as a prank, many of them are actually putting it to good use. Apparently, the lion and tiger poop is a great pest repellent, and many of Krone's clients swear by it.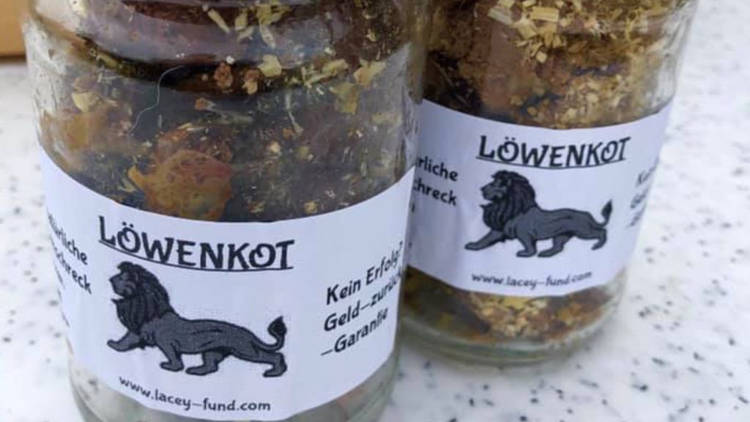 Photo: Krone Circus/Facebook
"I am told it keeps cats away from the garden, and since then we have learned that also it keeps the animals away from the car, where they eat all the electric cables," lion tamer Martin Lacey told Reuters.
The lion tamer added that the smallest amount of lion or tiger poop placed strategically can keep most animals, from cats and wild boars at bay. Its efficacy as an animal repellent has been lauded online and the circus is generating some much-needed revenue. It's a win-win situation.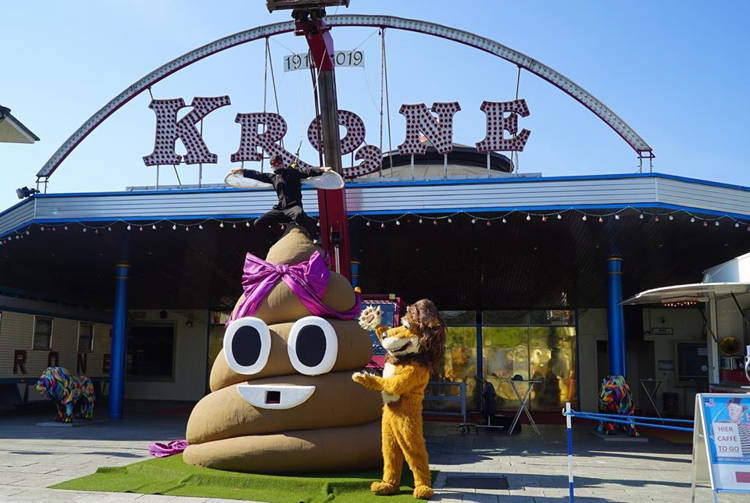 Photo: Krone Circus/Facebook
Krone Circus' luck may be coming to an end soon, though, as after word of its new best-selling product started making news headlines, a German animal rights group started raining on its parade. According to German news outlet OVB Online, Aktionsgruppe claims to have tested the big cat poop in a lab and to have found a highly resistant bacteria that can affect both wildlife and humans. It's calling for authorities to take action.
The German Circus has announced that it will be sending samples of the poop to laboratories, but suspects that the claims made by Aktionsgruppe are made up. Martin Lacey said that Krone Circus has long been the target of activists because of its animal performances.
Part of the 5 euros earned from the sale of a poop jar will go towards a charity to improve the living conditions of captive animals, Krone Circus announced.