If there was such a thing as "fluffy grumpiness" I imagine it would look just like Juno, a beautiful feline blessed with amazing fur and a face that oozes contempt for everyone and everything around him.
From Pompous Albert, "the angriest cat on Instagram, to Bronson, the 33-pound ball of fur, and Coby, whose beautiful blue eyes simply take your breath away, there are plenty of feline Instagram stars, but they all rely on one main feature to attract attention. Albert has that angry look on his face all the time, Bronson is just huge and Coby's has his incredible blue eyes. Juno is one of the few Instagram cats that has two things going for him, a permanently unimpressed look on his face and a gorgeous silver mane that's long and thick enough to be shaped into all kinds of hilarious hairstyles.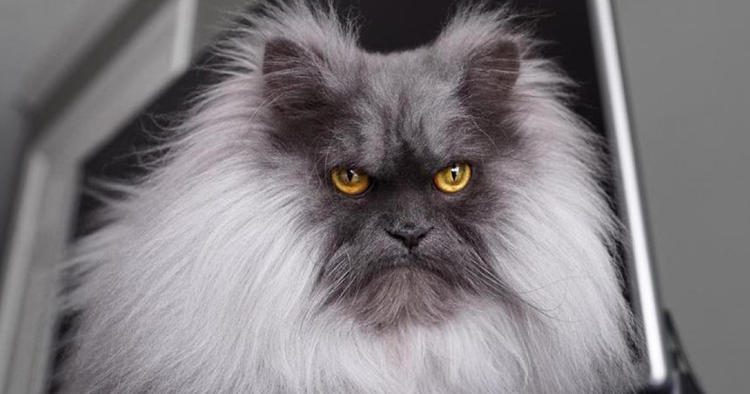 Photo: Juno the Angry Cat/Instagram
The 25% Burmese and 75% Himalayan cat has been entertaining people on Instagram since 2012, and currently has over 183,000 fans on the popular social network. As you can probably imagine, Juno's page is full of cute pictures of him either looking grumpy, handsome, adorable, or all of the above.
View this post on Instagram
Believe it or not, Juno is part of a whole family of Instafamous felines. His brother. Lord Leo, and his little sister, Havana, both have their own Instagram accounts, although bot as popular as his. I guess social media success runs in the family.
View this post on Instagram
View this post on Instagram
View this post on Instagram
View this post on Instagram
View this post on Instagram
View this post on Instagram
View this post on Instagram