A homesick camel recently managed to melt the hearts of millions of Chinese people after it was reported that it traveled 100 kilometres through the desert to return to its former owners, eight months after being sold.
Chinese media recently featured the heartwarming story of a loyal camel who allegedly spent days crossing the barren desert of North China's Inner Mongolia Autonomous Region to reach its former home after being sold to another farmer eight months prior. The injured animal was spotted walking through the desert earlier this month by another herdsman who took it in and tended to its needs while trying to find its owner. News of the camel's discovery reached its owner who rushed to retrieve it, but after hearing about the animal's arduous journey, its former masters wanted it back.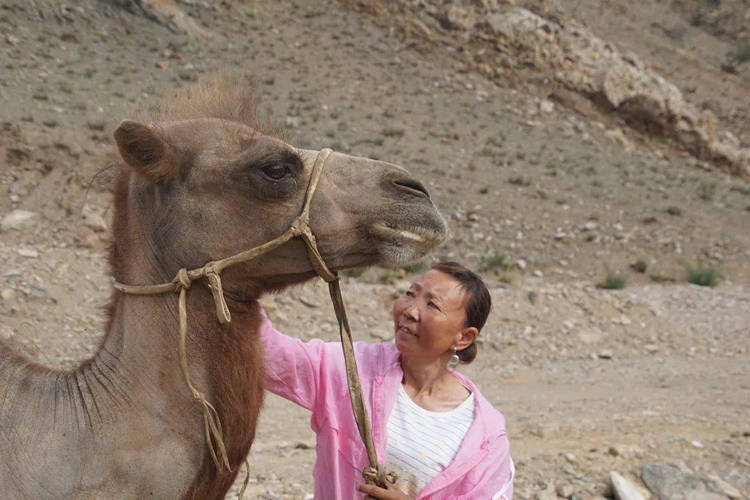 Photo: Bayan Nur Daily
Temur, the camel's former master and his wife had sold it to another farmer back in October 2019. The man took it to his home 100 kilometres away and raised it in their hometown in winter and grazed it in the mountains in spring. The animal seemed to have adjusted fine to its new home, but on June 27, just one day after its summer shearing, it ran away.
According to a viral Pear video, the homesick camel walked more than 100 kilometres through the desert, wading through mountains, crossing highways and fences before finally approaching its old home, which was when the herdsman spotted it. It certainly had the scars to show for its adventure, and when its former owners heard about its risky journey, they decided to take it back.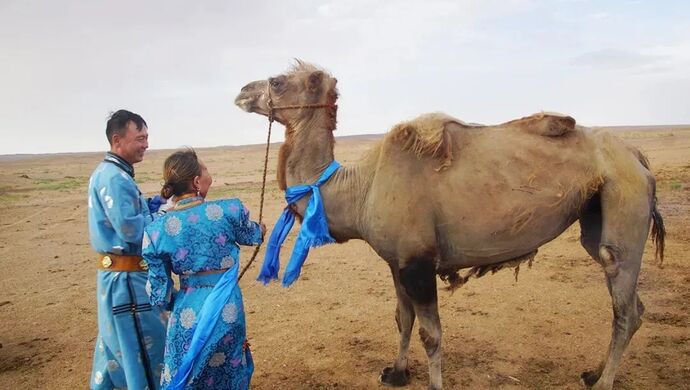 Photo: Bayan Nur Daily
"When we heard the news, we wanted to bring back the camel, but its current owner had already caught it back to his place," Temur's wife said. "So we contacted the buyer and decided to replace the old camel with a 3-year-old female. After we got it back, I was so distressed when I found that it had lot of wounds on its body, as it must have got crossing the fences."
"We will not sell it to anyone else anymore, as camels are intelligent animals," the woman added. "It will be free for the rest of its life".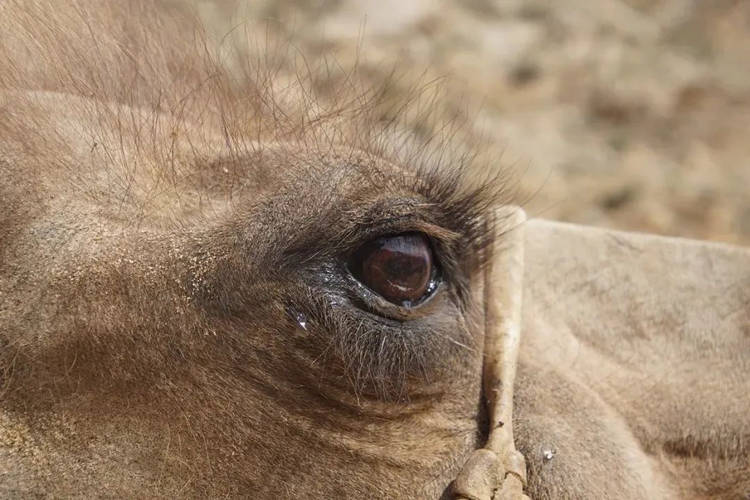 Photo: Bayan Nur Daily
Temur and the aging camel's current owner reached an understanding where Temur and his wife would get their camel back and they would offer a younger, 3-year-old camel in return.
As of Wednesday, the Pear video documenting the loyal camel's journey though the desert had been watched 16 million times, with many viewers declaring themselves impressed by the animal's endurance and its ability to find its way home.
"This has brought me to tears. Animals are so pure. Please take good care of it from now on," one person commented.
"I can't imagine the hardship it encountered. It must have missed its home so much," another person wrote.